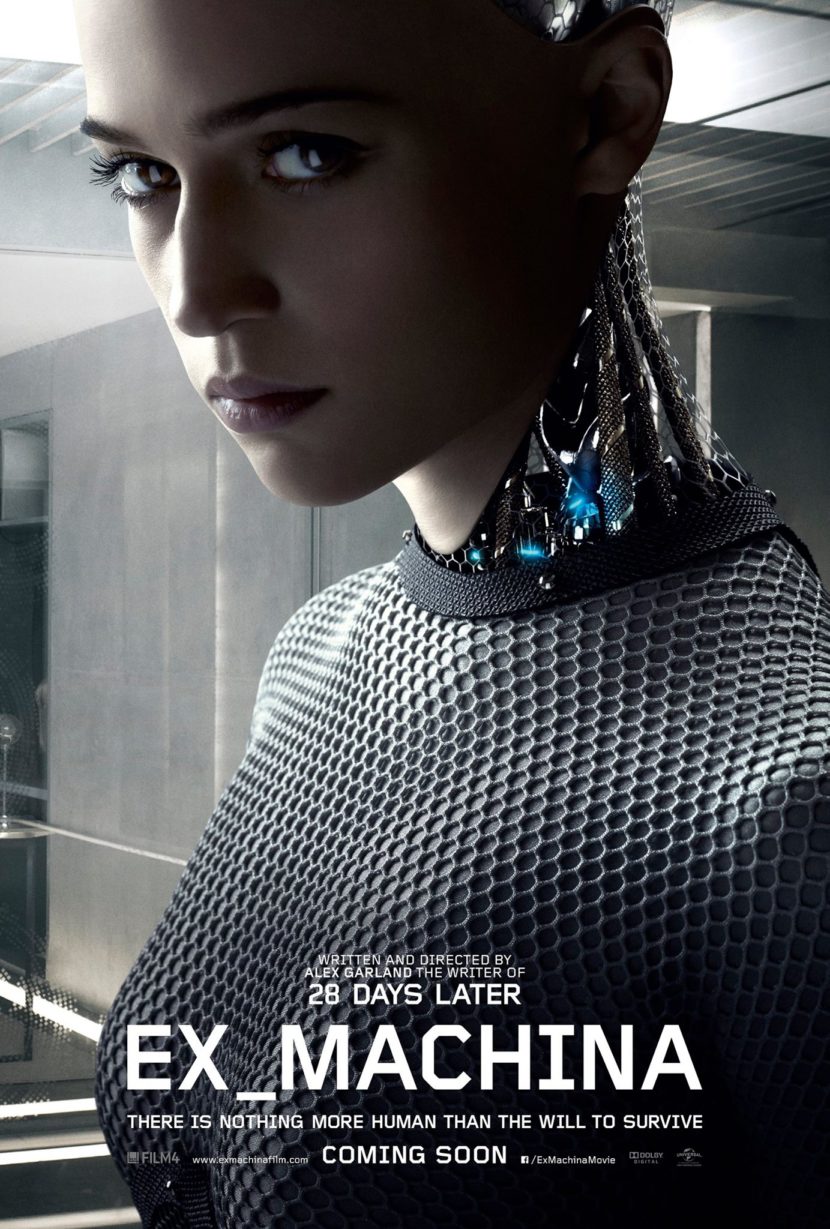 Want more Movies with a Plot Twist?
Ex Machina (stylized as ex_machina) is a 2015 British science fiction psychological thriller film written and directed by Alex Garland in his directing debut. It stars Domhnall Gleeson, Alicia Vikander and Oscar Isaac. Ex Machina tells the story of programmer Caleb Smith (Gleeson) who is invited by his employer, the eccentric billionaire Nathan Bateman (Isaac), to administer the Turing test to an android with artificial intelligence (Vikander).
Made on a budget of $15 million, the film grossed $38.3 million worldwide and received critical acclaim. The National Board of Review recognized it as one of the ten best independent films of the year, and it won the Academy Award for Best Visual Effects over big-budget movies such as The Martian, Mad Max: Fury Road and Star Wars: The Force Awakens. It was also nominated for Best Original Screenplay, while Vikander's acclaimed performance earned her BAFTA Awards, Golden Globe Awards, Empire Awards, and Saturn Awards nominations.
Want more Movies with a Plot Twist?