Info:
Name: The Thirteenth Floor
Release date: 1999
IMDB: 7,1/10
Directed by:
Josef Rusnak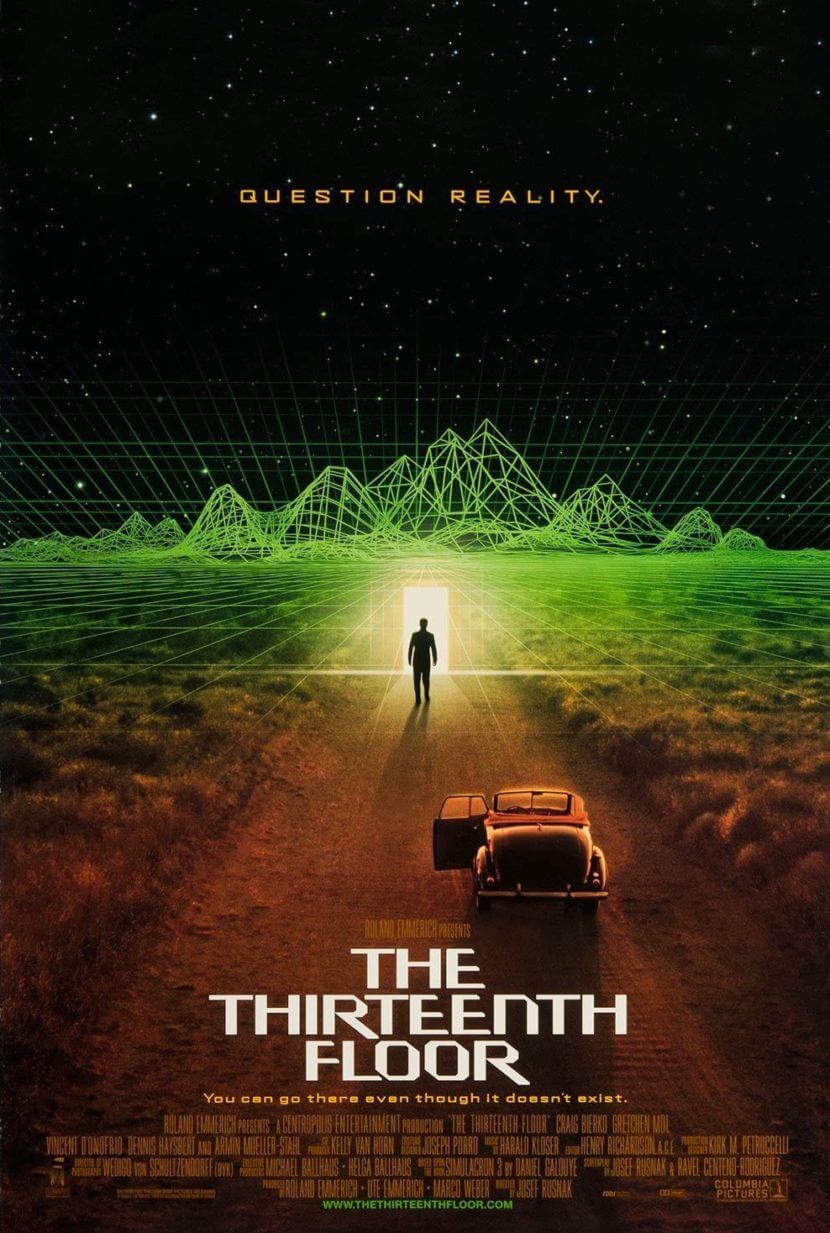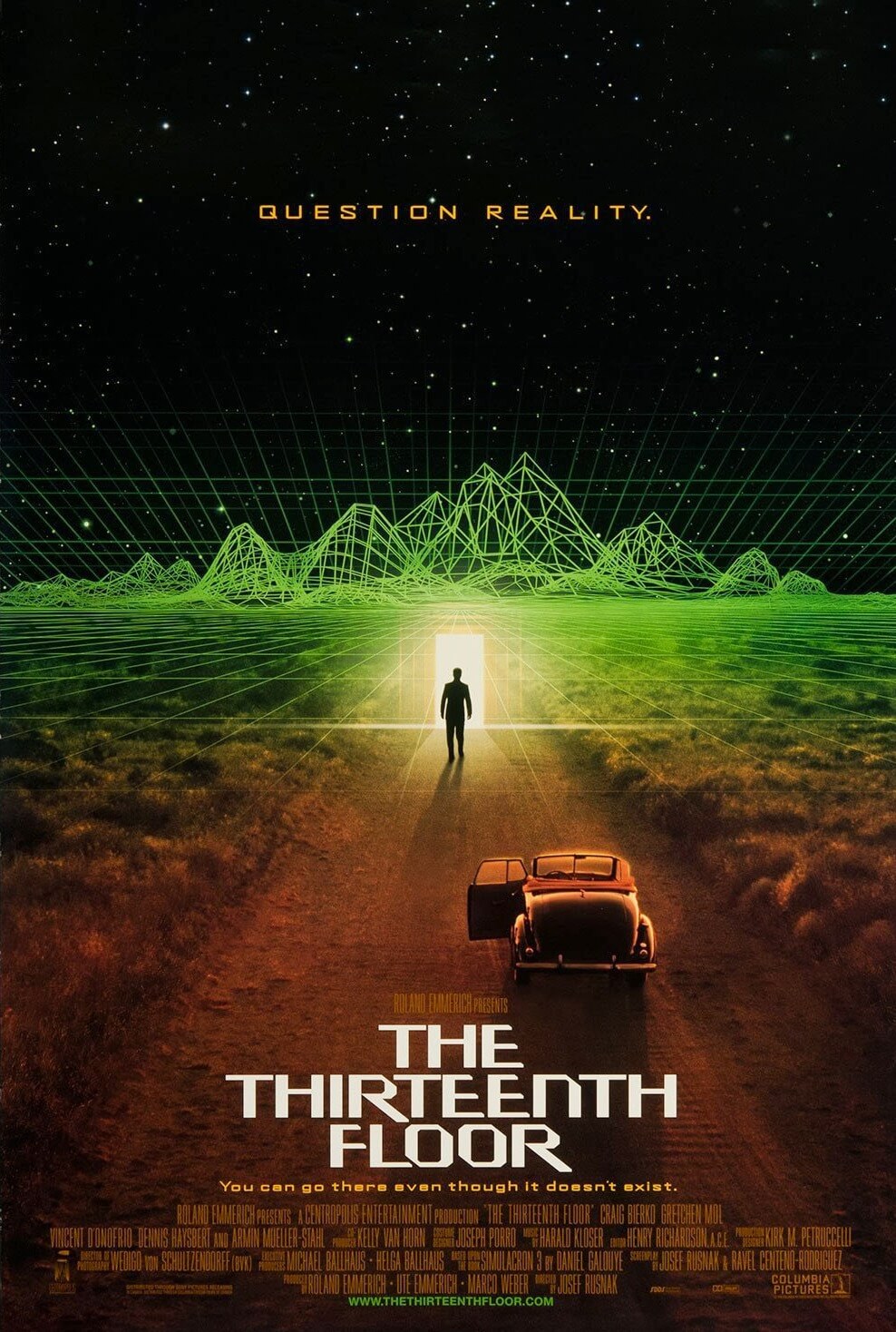 Vote:
The Thirteenth Floor is a 1999 neo-noir science fiction crime thriller film written and directed by Josef Rusnak, and produced by Roland Emmerich. It is loosely based upon Simulacron-3 (1964), a novel by Daniel F. Galouye, and a remake of the German film World on a Wire (1973). The film stars Craig Bierko, Gretchen Mol, Armin Mueller-Stahl, Vincent D'Onofrio, and Dennis Haysbert. In 2000, The Thirteenth Floor was nominated for the Saturn Award for Best Science Fiction Film, but lost to The Matrix.
source: wiki
The Thirteenth Floor
Movie Rating: 7 out of 10
Tagline: Question reality. You can go there even though it doesn't exist.
Genres: Thriller, Science Fiction, Mystery
Production Companies: Columbia Pictures, Centropolis Film Productions
Release date: April 16, 1999
Budget: 16000000 $
Movie Overview:
Computer scientist Hannon Fuller has discovered something extremely important. He's about to tell the discovery to his colleague, Douglas Hall, but knowing someone is after him, the old man leaves a letter in his computer generated parallel world that's just like the '30s with seemingly real people with real emotions.
Tags: 1999, Armin Mueller-Stahl, Craig Bierko, Dennis Haysbert, Gretchen Mol, Josef Rusnak, Vincent D'Onofrio