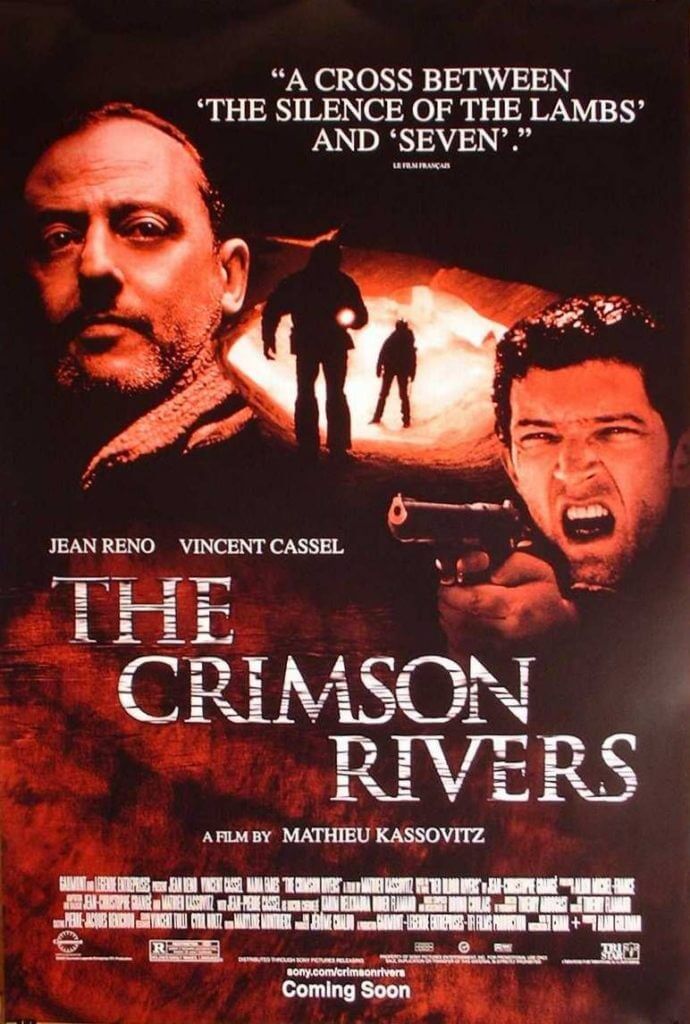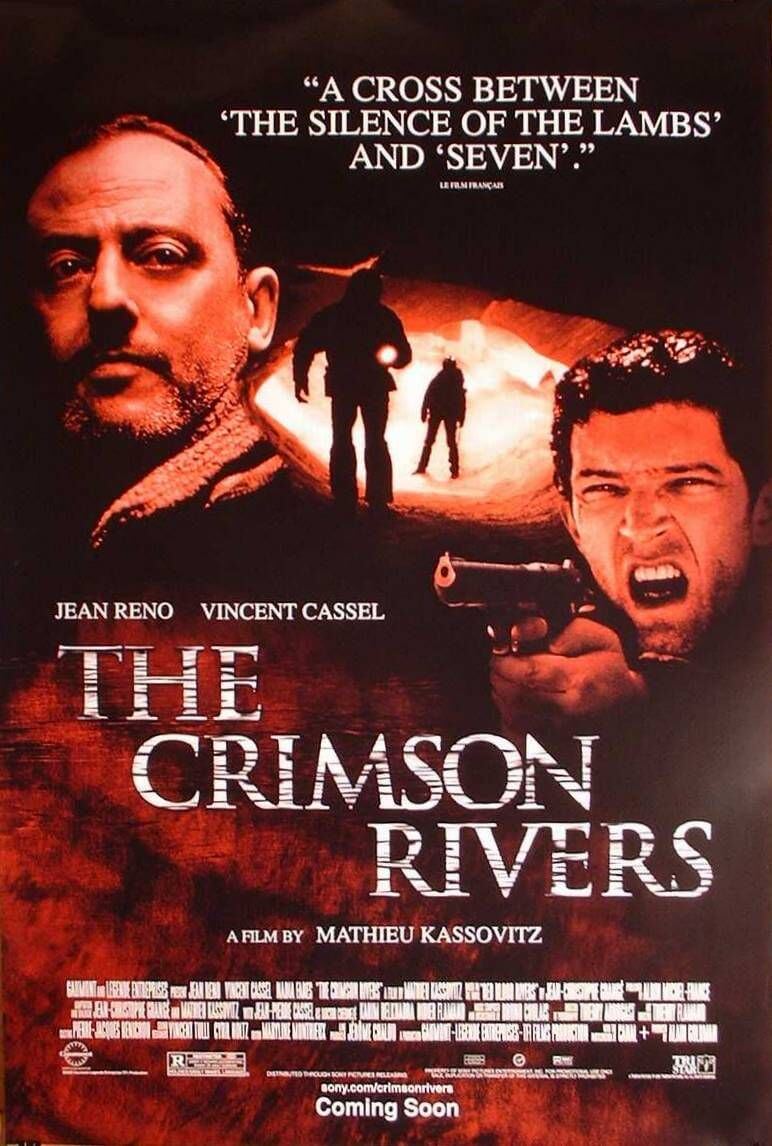 Want more Movies with a Plot Twist?
The Crimson Rivers (French: Les Rivières Pourpres) is a 2000 French psychological horror film starring Jean Reno and Vincent Cassel. The film, which was directed by Mathieu Kassovitz, is based on the best-selling novel Les Rivières Pourpres. Its screenplay was co-written by the book's author, Jean-Christophe Grangé.
The film is about two detectives who investigate a series of grisly murders in and around an isolated university campus in the French Alps. With a $14 million budget, the movie went on to gross $60 million from a worldwide theatrical release. Despite its box office success, one of its stars, Vincent Cassel admitted, "I can't help explain the film because I didn't understand it! We cut out everything in the film that was explanatory, therefore 'boring' . You end up with a film that's not boring but you don't understand it all."
A sequel, Crimson Rivers II: Angels of the Apocalypse (Les Rivières Pourpres II: Les Anges de l'Apocalypse), was released in 2004.
source: https://en.wikipedia.org/wiki/The_Crimson_Rivers

Want more Movies with a Plot Twist?