Info:
Name: House of Games
Release date: 1987
IMDB: 7,3/10
Directed by:
Michael Hausman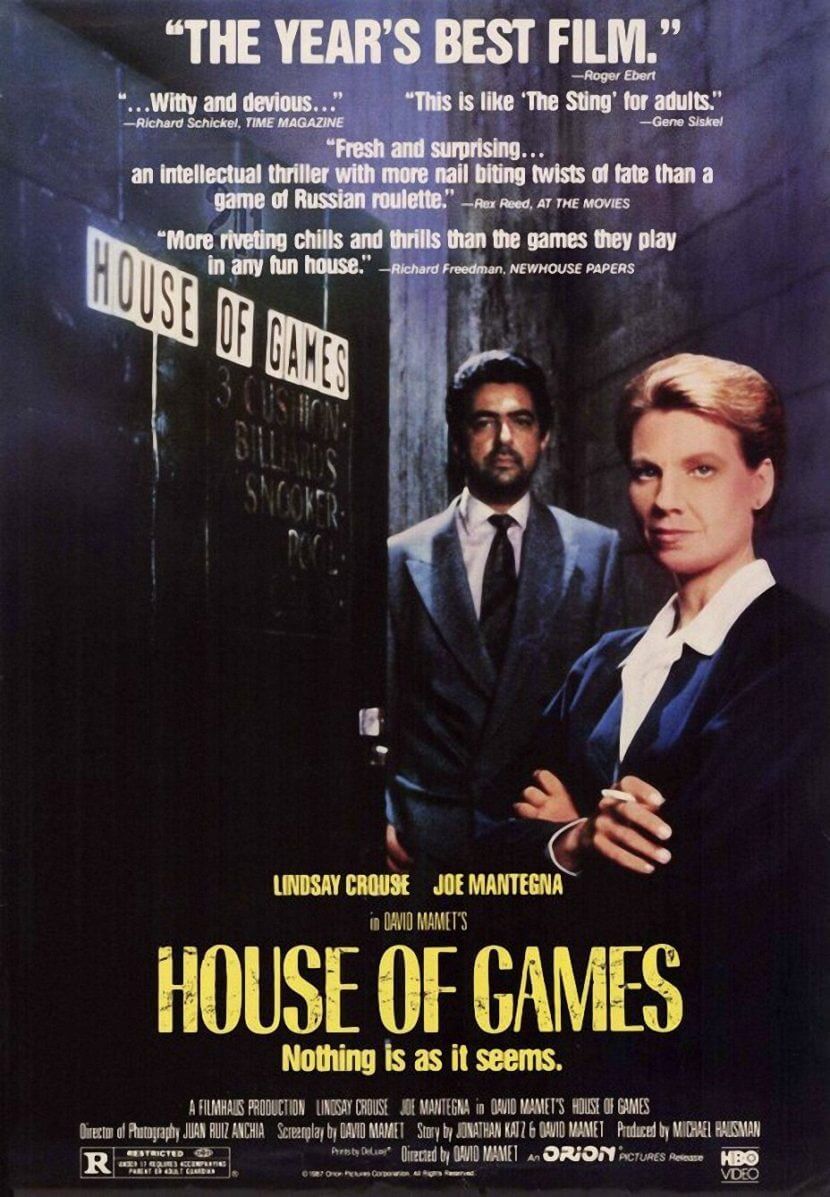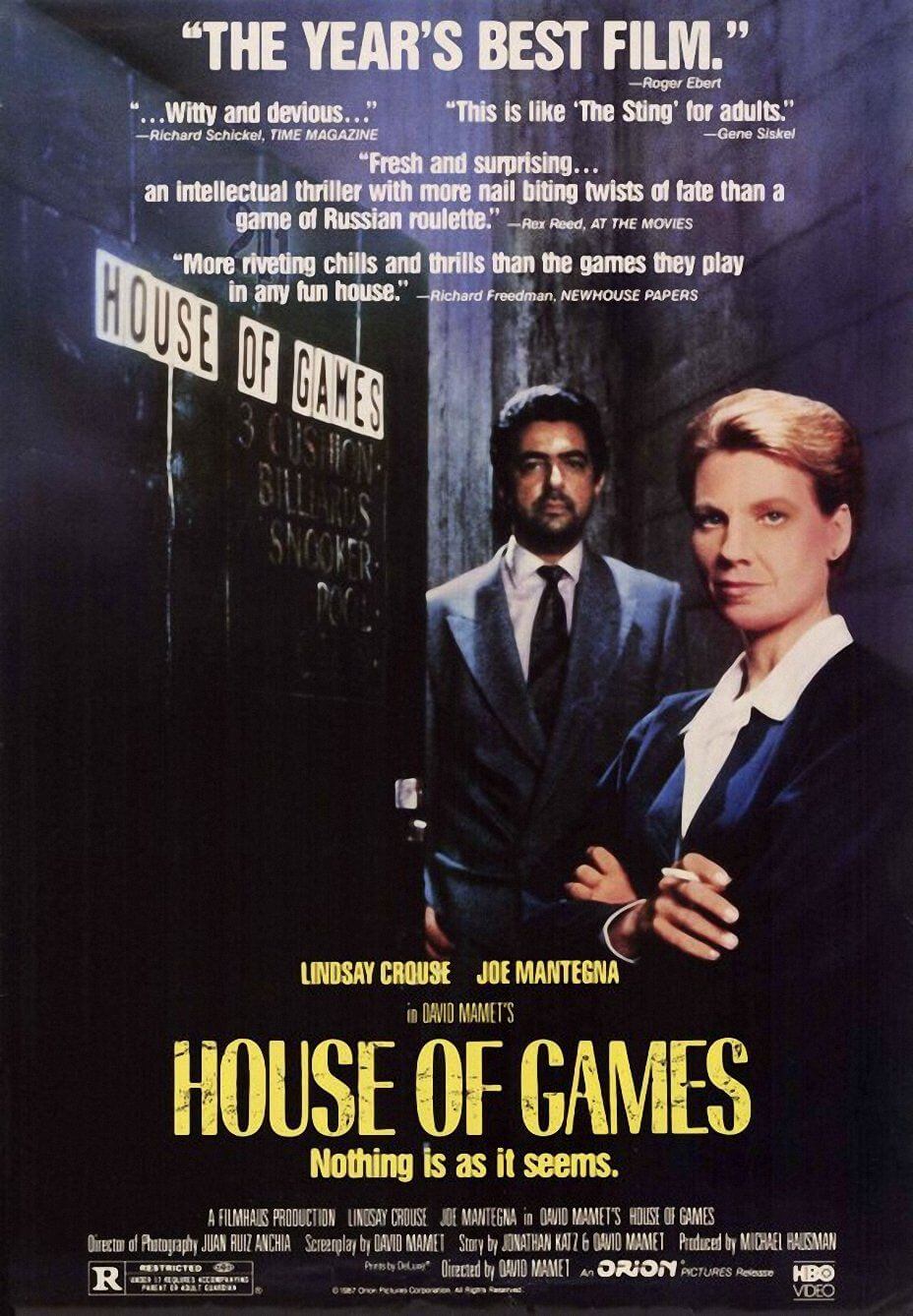 Vote:
House of Games is a 1987 heist–thriller film directed by David Mamet, his directorial debut. He also wrote the screenplay, based on a story he co-wrote with Jonathan Katz. The film's cast includes Lindsay Crouse, Joe Mantegna, Ricky Jay, and J. T. Walsh.
source: wiki
House of Games
Movie Rating: 7.1 out of 10
Tagline: Nothing is as it seems.
Genres: Crime, Drama, Mystery, Thriller
Production Companies: Filmhaus
Release date: October 11, 1987

Movie Overview:
A psychiatrist comes to the aid of a compulsive gambler and is led by a smooth-talking grifter into the shadowy but compelling world of stings, scams, and con men.
Tags: 1987, Joe Mantegna, Lindsay Crouse, Michael Hausman