Info:
Name: Escape Plan
Release date: 2013
Genre:
IMDB: 6,7/10
Directed by:
Mikael Håfström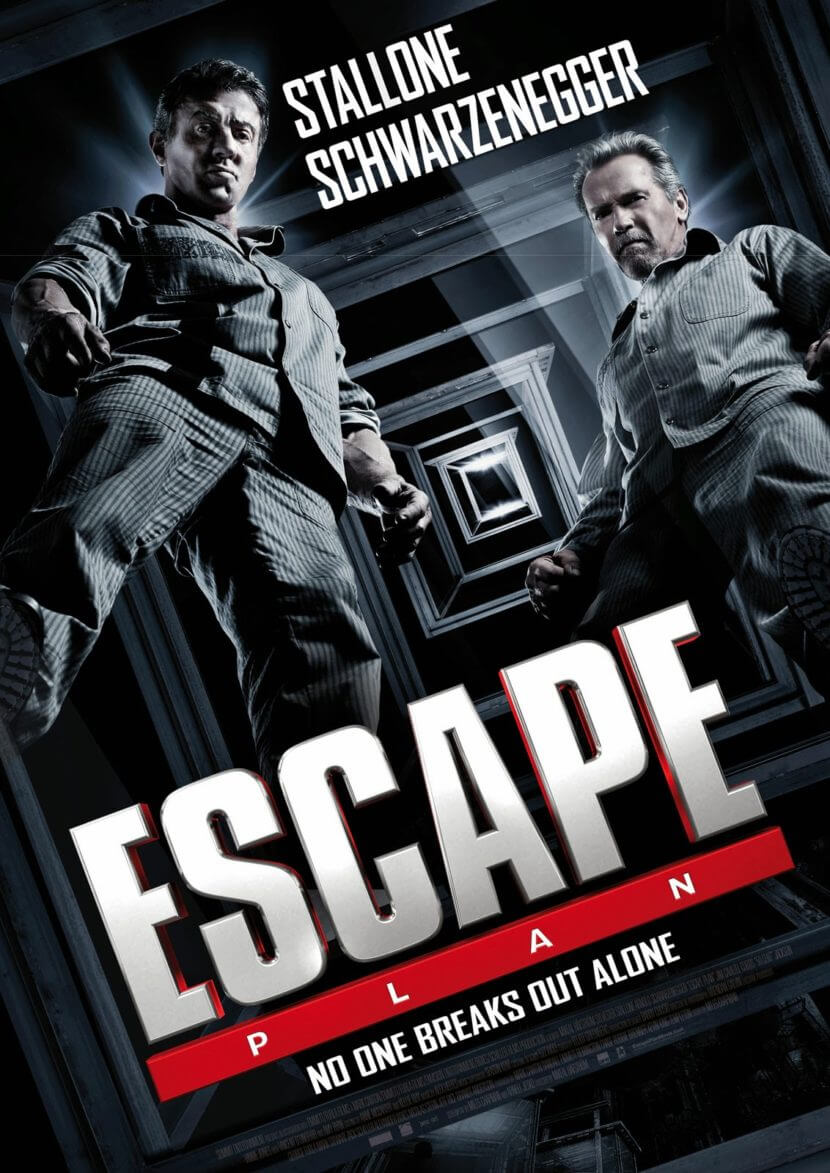 Vote:
Escape Plan is a 2013 American action thriller film starring Sylvester Stallone and Arnold Schwarzenegger, and co-starring Jim Caviezel, 50 Cent, Vinnie Jones, Vincent D'Onofrio and Amy Ryan. Directed by Swedish filmmaker Mikael Håfström, and written by Miles Chapman and Jason Keller (under the anagram pen-name 'Arnell Jesko'). The first film to pair up action film icons Stallone and Schwarzenegger as co-leads, it follows Stallone's character Ray Breslin, a structural engineer who is incarcerated in the world's most secret and secure prison, aided in his escape by fellow inmate Emil Rottmayer (Schwarzenegger).
The film was released in the United States on October 18, 2013, received mixed reviews and grossed $137 million worldwide against a $54 million budget.
source: wiki
Escape Plan
Movie Rating: 6.7 out of 10
Tagline: No one breaks out alone.
Genres: Action, Thriller
Production Companies: Knightsbridge Entertainment, Summit Entertainment, Atmosphere Entertainment MM, Emmett/Furla Films, Mark Canton Productions, Boies / Schiller Film Group, Envision Entertainment
Release date: October 09, 2013
Budget: 50000000 $
Movie Overview:
Ray Breslin is the world's foremost authority on structural security. After analyzing every high security prison and learning a vast array of survival skills so he can design escape-proof prisons, his skills are put to the test. He's framed and incarcerated in a master prison he designed himself. He needs to escape and find the person who put him behind bars.
Tags: 2013, 50 Cent, Amy Ryan, Arnold Schwarzenegger, Caitriona Balfe, Jim Caviezel, Mikael Håfström, Sam Neill, Sylvester Stallone, Vincent D'Onofrio, Vinnie Jones