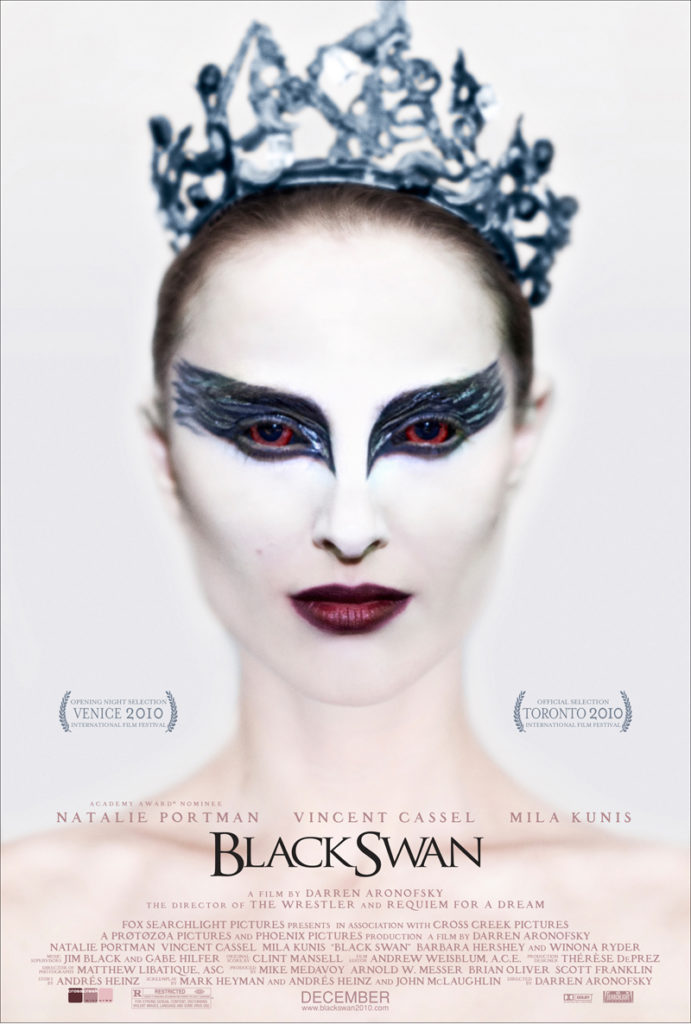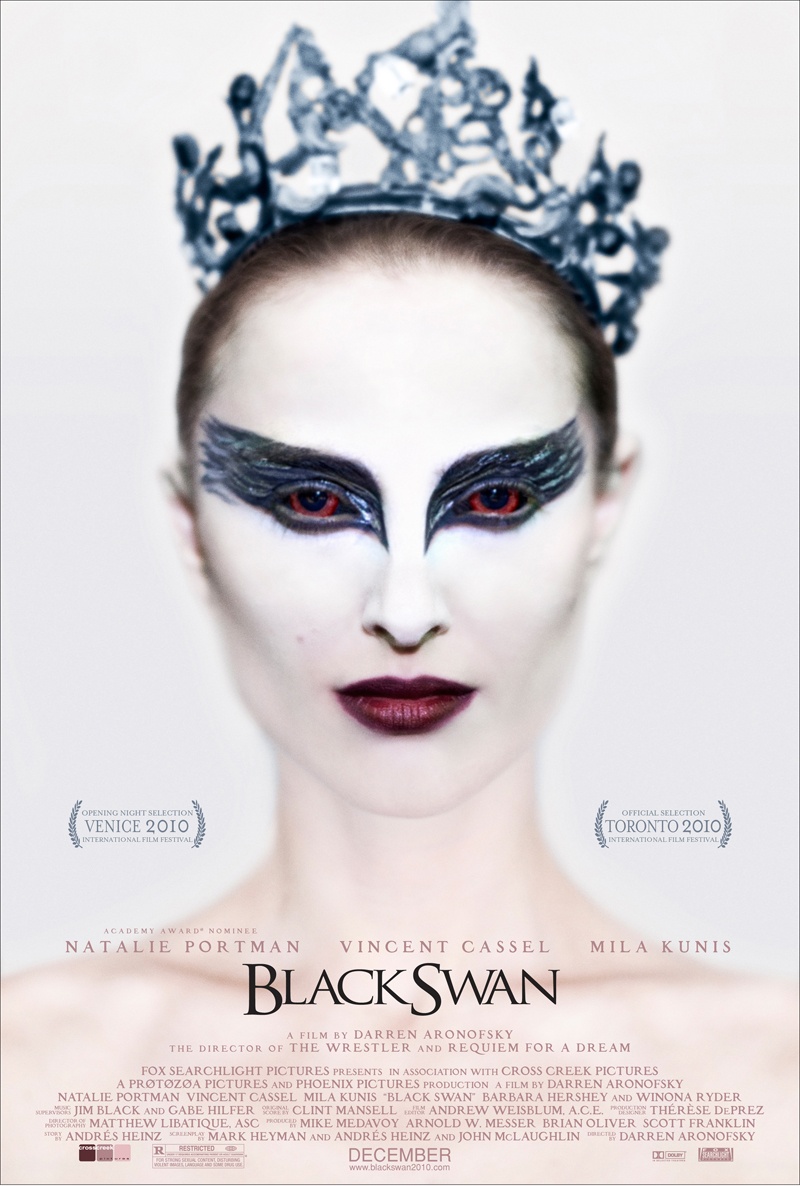 Want more Movies with a Plot Twist?
Black Swan is a 2010 American psychological thriller–horror film directed by Darren Aronofsky and starring Natalie Portman, Vincent Cassel, Mila Kunis and Winona Ryder. The plot revolves around a production of Tchaikovsky's Swan Lake ballet by a prestigious New York City company. The production requires a ballerina to play the innocent and fragile White Swan, for which the committed dancer Nina (Portman) is a perfect fit, as well as the dark and sensual Black Swan, which are qualities better embodied by the new arrival Lily (Kunis). Nina is overwhelmed by a feeling of immense pressure when she finds herself competing for the part, causing her to lose her tenuous grip on reality and descend into a living nightmare.
Usually described as a psychological thriller, Black Swan can be also interpreted as a metaphor for achieving artistic perfection, with all the psychological and physical challenges one might encounter, i.e. "the film can be perceived as a poetic metaphor for the birth of an artist, that is, as a visual representation of Nina's psychic odyssey toward achieving artistic perfection and of the price to be paid for it."
Aronofsky conceived the premise by connecting his viewings of a production of Swan Lake with an unrealized screenplay about understudies and the notion of being haunted by a double, similar to the folklore surrounding doppelgängers. Aronofsky cites Fyodor Dostoyevsky's "The Double" as another inspiration for the film. The director also considered Black Swan a companion piece to his 2008 film The Wrestler, with both films involving demanding performances for different kinds of art. He and Portman first discussed the project in 2000, and after a brief attachment to Universal Studios, Black Swan was produced in New York City in 2009 by Fox Searchlight Pictures. Portman and Kunis trained in ballet for several months prior to filming, and notable figures from the ballet world helped with film production to shape the ballet presentation.
The film premiered as the opening film for the 67th Venice International Film Festival on September 1, 2010. It had a limited release in the United States starting December 3, 2010 and opened nationwide on December 17. Black Swan received critical praise upon its release, particularly for Portman's performance and Aronofsky's direction, and was a surprise box office success, grossing $329 million worldwide. The film received five Academy Award nominations and Portman won the Best Actress award for the film, as well as many other Best Actress awards in several guilds and festivals. In addition, Aronofsky was nominated for Best Director and the film was nominated for Best Picture. It is the fifth horror film to be nominated in the Best Picture category, after The Exorcist in 1973, Jaws in 1975, The Silence of the Lambs in 1991, and The Sixth Sense in 1999.
source: https://en.wikipedia.org/wiki/Black_Swan
Want more Movies with a Plot Twist?