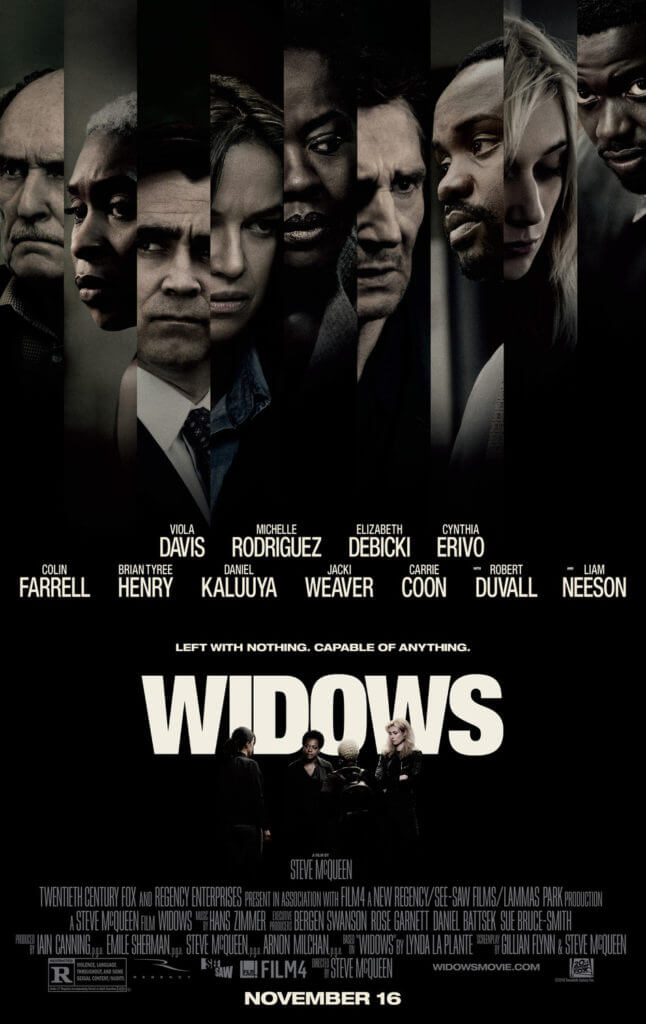 Want more Movies with a Plot Twist?
Widows is a 2018 heist film directed by Steve McQueen from a screenplay by McQueen and Gillian Flynn, based upon the 1983 British television series of the same name. The plot, set in Chicago, follows a group of women who attempt a heist in order to pay back a crime boss after their criminal husbands are killed on a botched job. A British-American co-production, the film features an ensemble cast consisting of Viola Davis, Michelle Rodriguez, Elizabeth Debicki, Cynthia Erivo, Colin Farrell, Brian Tyree Henry, Daniel Kaluuya, Jacki Weaver, Carrie Coon, Robert Duvall, and Liam Neeson.
Widows premiered at the Toronto International Film Festival on September 8, 2018, and was theatrically released in the United Kingdom on November 6, 2018 and in the United States on November 16, by 20th Century Fox. The film has grossed $76 million worldwide and received praise for its direction, screenplay and performances (particularly Davis, Debicki and Kaluuya), with critics crediting it for blending "dramatic themes with popcorn thrills". It received several award nominations, among them one for Davis, who was nominated for the BAFTA Award for Best Actress in a Leading Role.
source: wiki
Want more Movies with a Plot Twist?