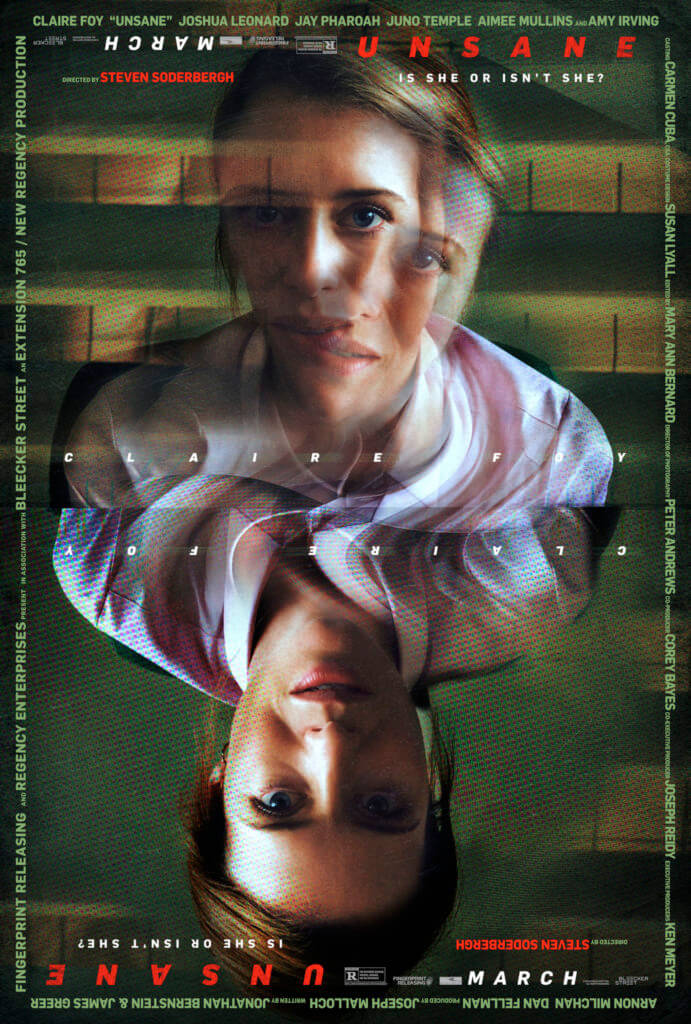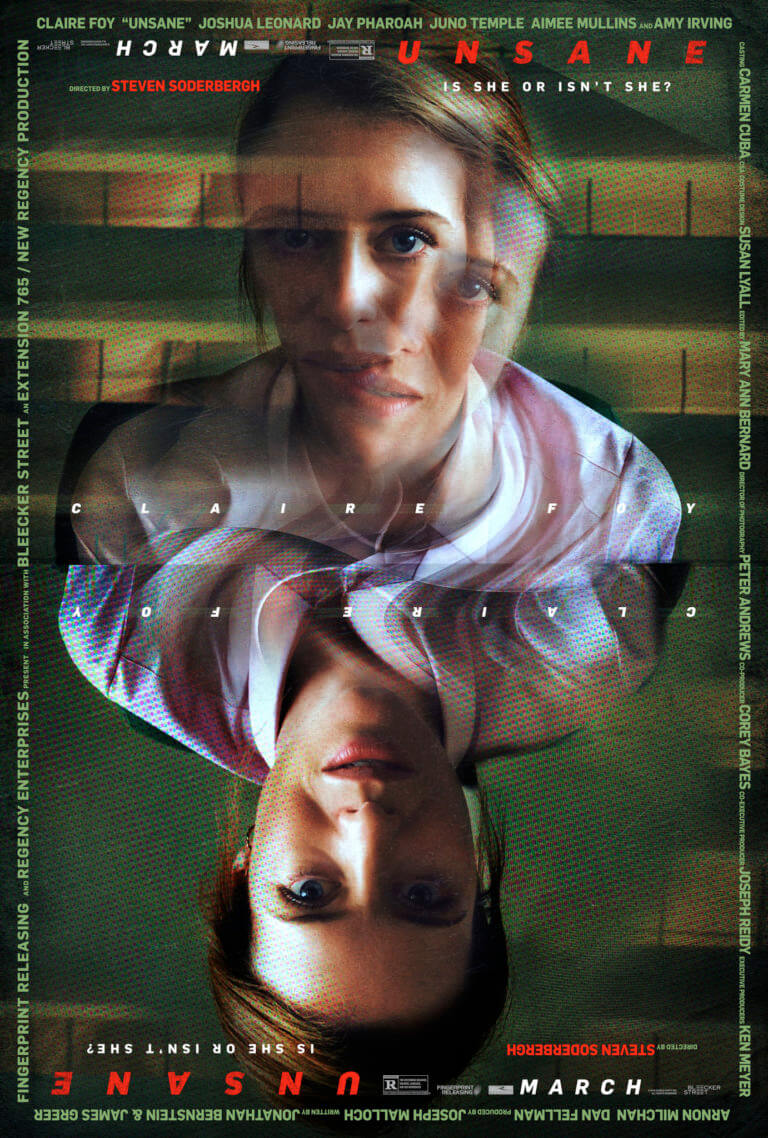 Want more Movies with a Plot Twist?
Unsane is a 2018 American psychological horror film directed by Steven Soderbergh and written by Jonathan Bernstein and James Greer. The film stars Claire Foy, Joshua Leonard, Jay Pharoah, Juno Temple, Aimee Mullins, and Amy Irving, and follows a woman confined to a mental institution after she is pursued by a stalker. The film was shot entirely on the iPhone 7 Plus.
Unsane had its world premiere at the Berlin International Film Festival on February 21, 2018, and was theatrically released in the United States on March 23, 2018, by Bleecker Street and Soderbergh's production company Fingerprint Releasing. The film was a commercial success, grossing over $14 million on a budget of $1.5 million. It received generally positive reviews from critics, who mainly praised the performances, direction, cinematography and production values.
source: wiki
Click to rate this Movie!
Want more Movies with a Plot Twist?
You Like this Movie? Share it!