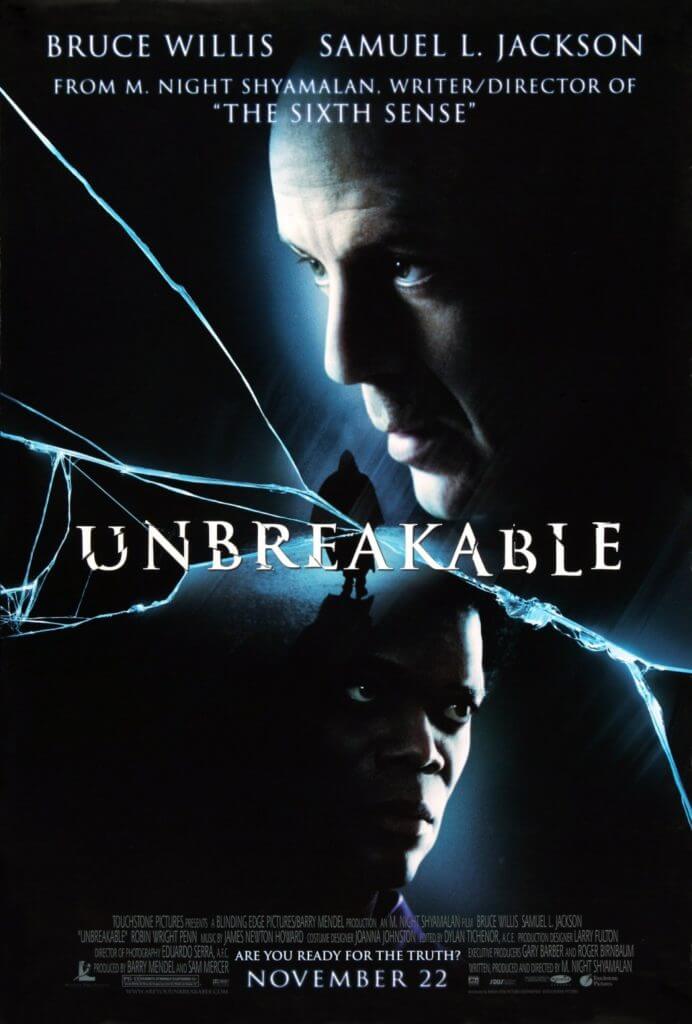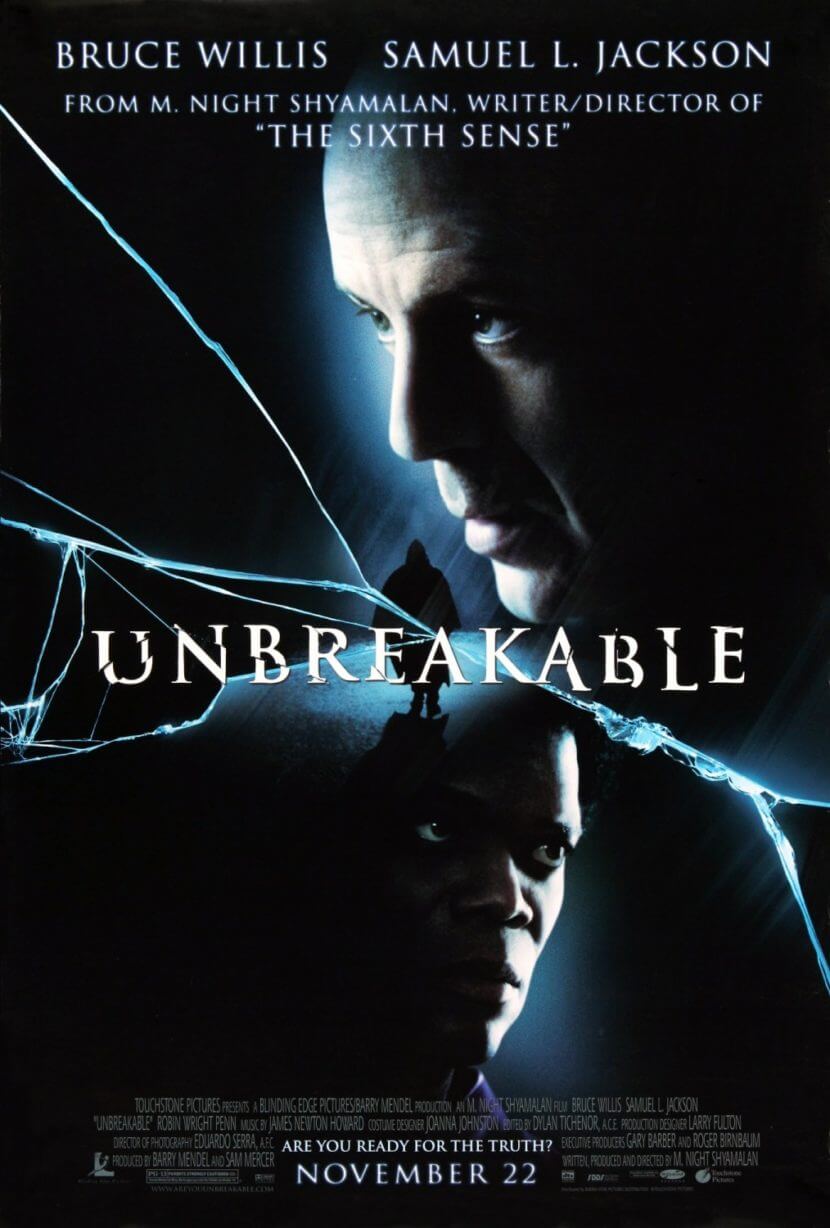 Want more Movies with a Plot Twist?
Unbreakable is a 2000 American superhero thriller film written, produced and directed by M. Night Shyamalan, and starring Bruce Willis and Samuel L. Jackson, alongside Robin Wright and Spencer Treat Clark. In the film, a security guard named David Dunn survives a horrific train crash. After the incident, he meets a manipulative half-crippled comic book shop owner named Elijah Price who manipulates Dunn into believing that what Dunn's own son is thinking — that David Dunn is a superhero with powerful superhuman powers and skills. As Dunn discovers he does have superhuman powers, he fights crime and fights against Price, a man who eventually becomes his archenemy.
Shyamalan organized the narrative of Unbreakable to parallel a comic book's traditional three-part story structure. After settling on the origin story, Shyamalan wrote the screenplay as a speculative screenplay with Bruce Willis already set to star in the film and Jackson in mind to portray Elijah Price. Filming began in April 2000 and was completed in July.
Unbreakable was released on November 22, 2000. Upon its release, the film received mostly positive reviews, praising its aesthetics, the acting performances and particularly the musical score by James Newton Howard. The film has subsequently gained a strong cult following. Many regard it as one of Shyamalan's best films, and Time listed the film as one of the top ten superhero movies of all time. and alongside critical acclaim, the film was a huge box office success with grossing over $248 million against production budget of only $75 million.
source: https://en.wikipedia.org/wiki/Unbreakable_(film)
Want more Movies with a Plot Twist?