Info:
Name: The Visit
Release date: 2015
Genre:
IMDB: 6,2/10
Directed by: M. Night Shyamalan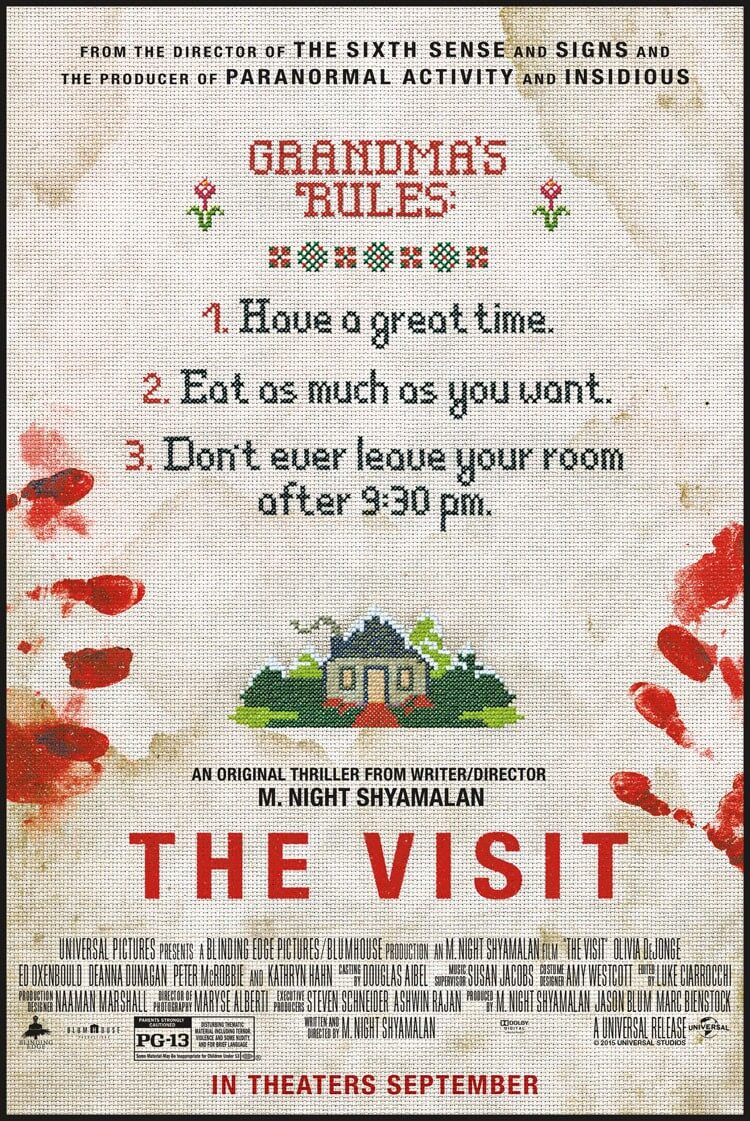 Vote:
The Visit is a 2015 American found footage horror film written and directed by M. Night Shyamalan,and starring Olivia DeJonge, Ed Oxenbould, Deanna Dunagan, Peter McRobbie, and Kathryn Hahn.
The film was released in North America on September 11, 2015 by Universal Pictures. The film received overall mixed reviews, though some viewed it as a comeback for Shyamalan. It was a box office success, grossing $98.5 million worldwide against its $5 million budget.
Tags:
2015
,
Deanna Dunagan
,
Ed Oxenbould
,
Kathryn Hahn
,
M. Night Shyamalan
,
Olivia DeJonge
,
Peter McRobbie