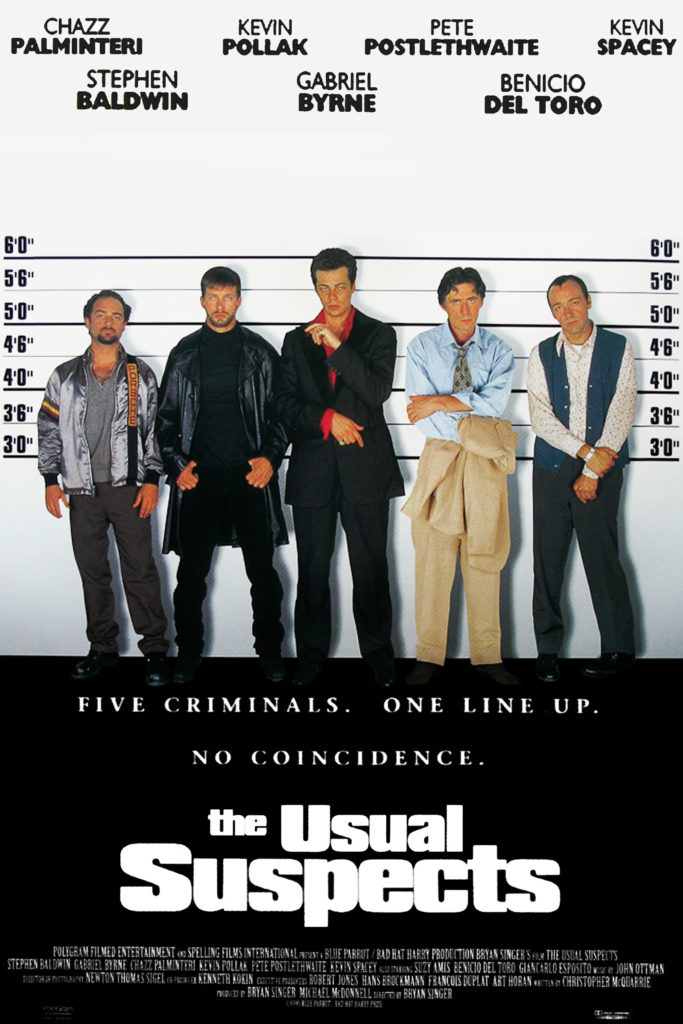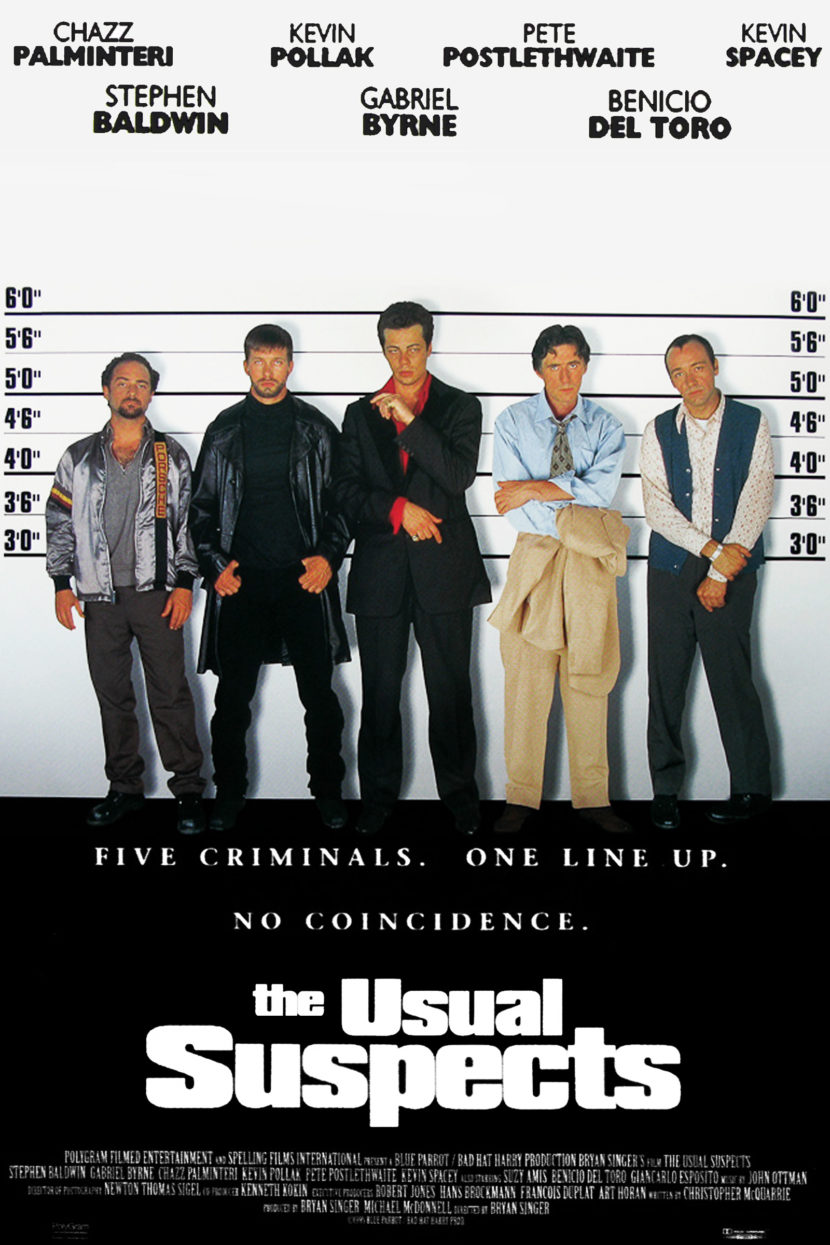 Want more Movies with a Plot Twist?
The Usual Suspects is a 1995 American neo-noir mystery crime thriller film directed by Bryan Singer and written by Christopher McQuarrie. It stars Stephen Baldwin, Gabriel Byrne, Benicio del Toro, Kevin Pollak, Chazz Palminteri, Pete Postlethwaite and Kevin Spacey.
The film follows the interrogation of Roger "Verbal" Kint, a small-time con man who is one of only two survivors of a massacre and fire on a ship docked at the Port of Los Angeles. He tells an interrogator a convoluted story about events that led him and his partners in crime to the boat, and about a mysterious mob boss known as Keyser Söze who commissioned their work. Using flashback and narration, Kint's story becomes increasingly complex.
The film, shot on a $6 million budget, began as a title taken from a column in Spy magazine called The Usual Suspects, after one of Claude Rains' most memorable lines in the classic film Casablanca. Singer thought it would make a good title for a film, the poster for which he and McQuarrie had developed as the first visual idea.
The film was shown out of competition at the 1995 Cannes Film Festival, and then initially released in a few theaters. It received favorable reviews, and was eventually given a wider release. McQuarrie won an Academy Award for Best Writing (Original Screenplay) and Spacey won the Academy Award for Best Supporting Actor for his performance. The Writer's Guild of America ranks the film as having the 35th greatest screenplay of all time. It is now remembered for having one of the most definitive and popular plot twists in cinematic history.
source: https://en.wikipedia.org/wiki/The_Usual_Suspects
Want more Movies with a Plot Twist?