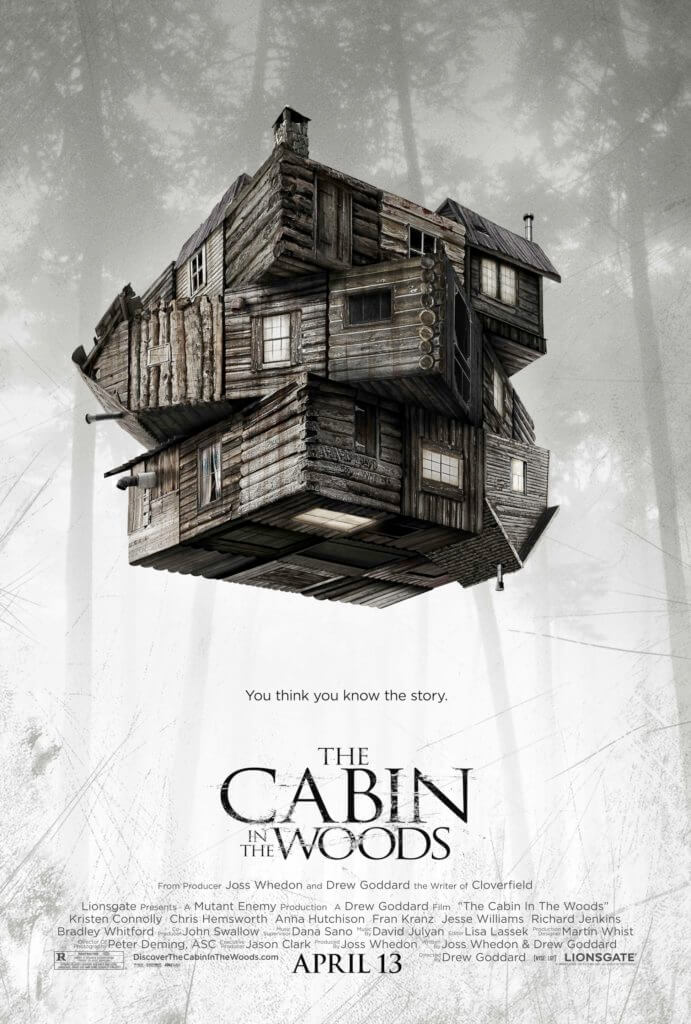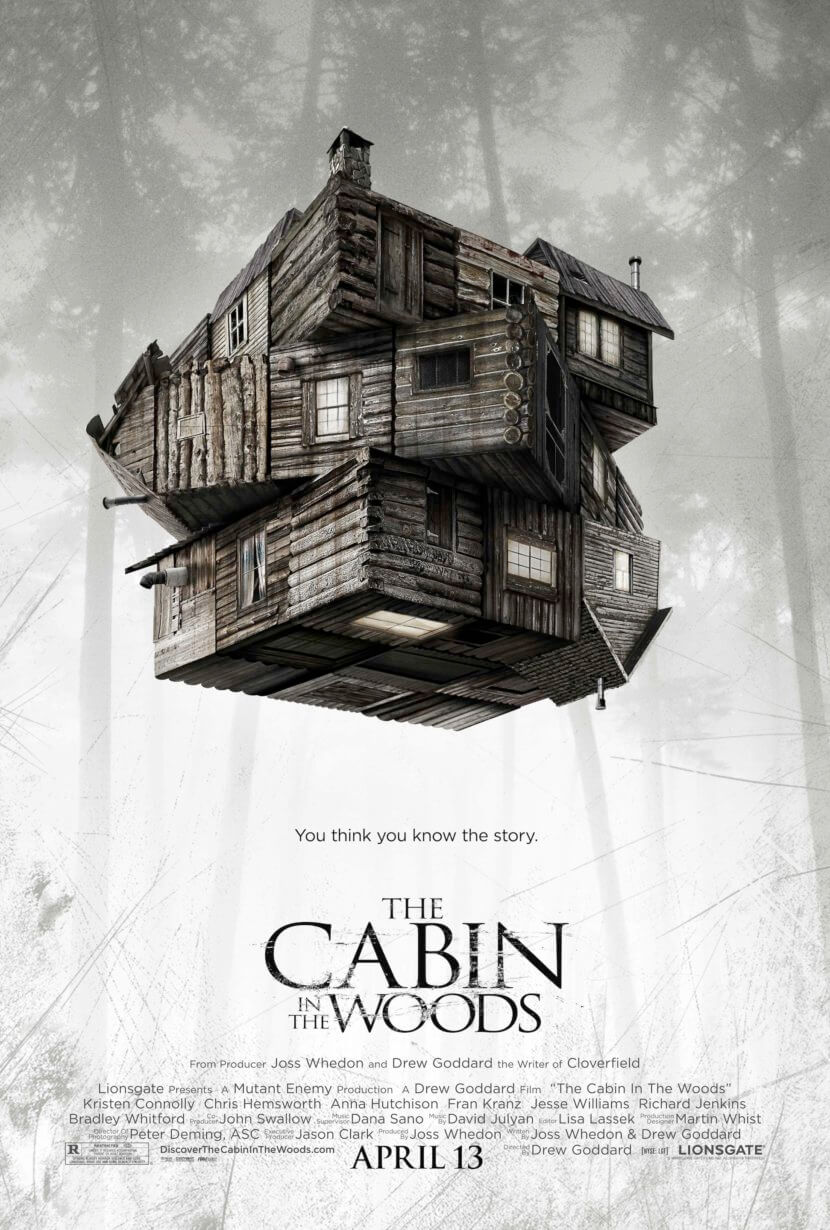 Want more Movies with a Plot Twist?
The Cabin in the Woods is a 2012 American horror comedy film directed by Drew Goddard in his directorial debut, produced by Joss Whedon, and written by Whedon and Goddard. The film stars Kristen Connolly, Chris Hemsworth, Anna Hutchison, Fran Kranz, Jesse Williams, Richard Jenkins and Bradley Whitford. The plot follows a group of college students who retreat to a remote forest cabin where they fall victim to backwoods zombies, and two scientists who manipulate the ongoing events from an underground facility. Goddard and Whedon, having worked together previously on Buffy the Vampire Slayer and Angel, wrote the screenplay in three days, describing it as an attempt to "revitalize" the slasher film genre and as a critical satire on torture porn.
Filming took place in Vancouver, British Columbia from March to May 2009 on an estimated budget of $30 million. The film was originally slated for release on February 5, 2010 by Metro-Goldwyn-Mayer and United Artists, but was indefinitely shelved due to ongoing financial difficulties. In 2011, Lionsgate picked up the distribution rights. The film premiered on March 9, 2012 at the South by Southwest film festival in Austin, Texas and was released in the United States on April 13, 2012, grossing over $66 million worldwide.
source: https://en.wikipedia.org/wiki/The_Cabin_in_the_Woods

Want more Movies with a Plot Twist?