Info:
Name: Taking Lives
Release date: 2004
Genre:
IMDB: 6,2/10
Directed by: D. J. Caruso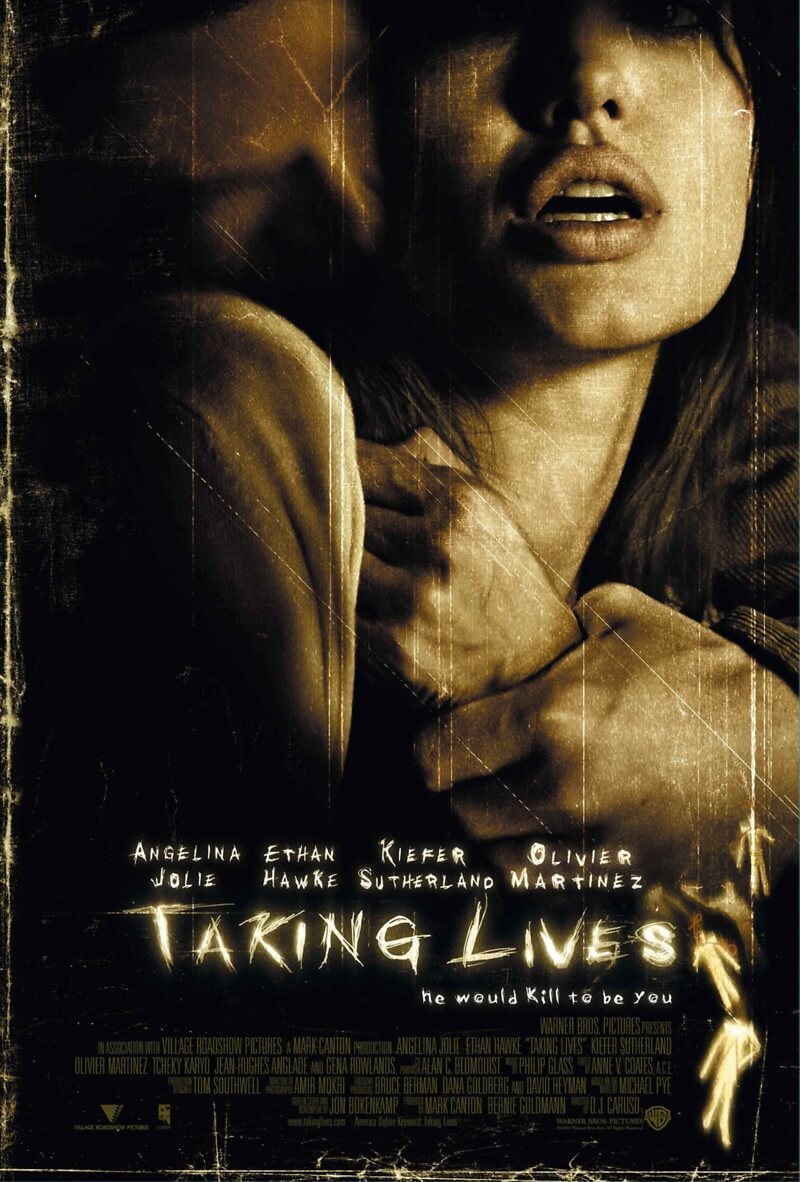 Vote:
Taking Lives is a 2004 American psychological thriller film starring Angelina Jolie and Ethan Hawke. The film was marketed with the tagline "He would kill to be you."
The original music score was composed by Philip Glass and the main title's theme was composed by Austrian Walter Werzowa, best known for the Intel jingle and his work in the band Edelweiss. The film was loosely adapted from a 1999 thriller novel by Michael Pye of the same title.
source: wiki
Tags:
2004
,
Angelina Jolie
,
D. J. Caruso
,
Ethan Hawke
,
Gena Rowlands
,
Jean-Hugues Anglade
,
Kiefer Sutherland
,
Olivier Martinez
,
Tchéky Karyo