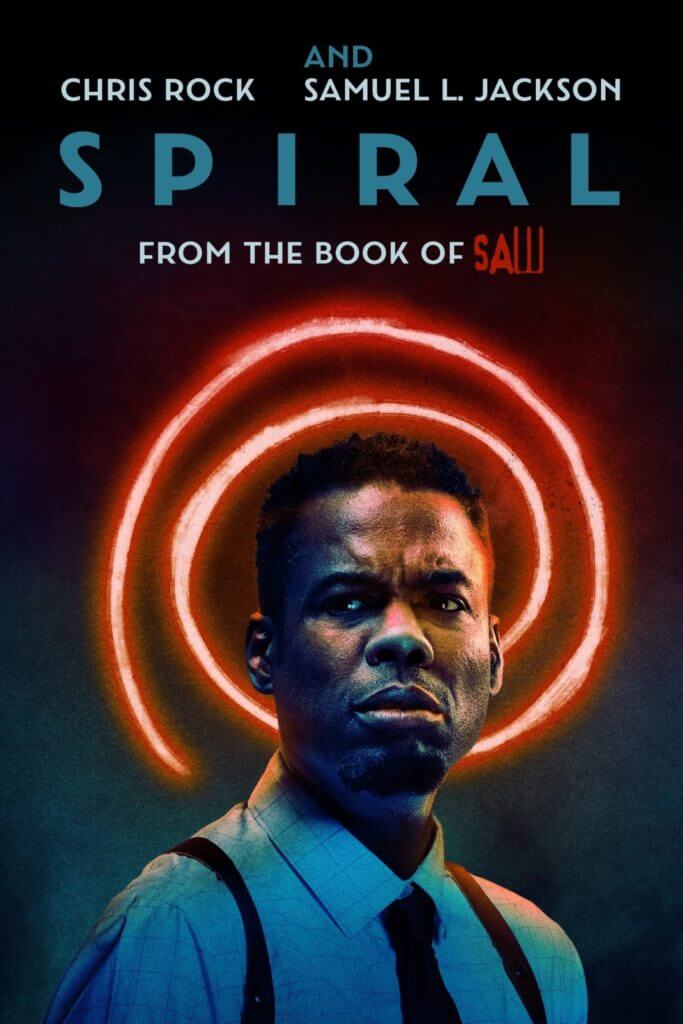 Want more Movies with a Plot Twist?
Spiral / Spiral: From the Book of Saw
Spiral (also known as Spiral: From the Book of Saw) is a 2021 American horror film directed by Darren Lynn Bousman and written by Josh Stolberg and Peter Goldfinger. It is the ninth installment in the Saw film series. The film stars Chris Rock, Max Minghella, Marisol Nichols, and Samuel L. Jackson, and follows police efforts to stop a Jigsaw copycat killer. The original creators of the series, James Wan and Leigh Whannell, as well as Rock and series veteran Kevin Greutert, serve as executive producers.
Talks of another Saw installment began after the release of Jigsaw in 2017, with Chris Rock wanting to branch out into the horror genre. The Spierig Brothers, who directed Jigsaw, were interested in returning for another film but eventually decided against it. The project was officially announced in May 2019, with Rock polishing a script by Stolberg and Goldfinger. The rest of the cast joined in July, with filming taking place in Toronto through that month and August.
Originally scheduled to be released in May 2020, Spiral was delayed due to the COVID-19 pandemic, and was theatrically released in the United States on May 14, 2021, by Lionsgate. The film received mixed reviews from critics, who praised the franchise's new direction but were divided on whether it had fully succeeded in reinventing it.
source: wiki
Click to rate this Movie!
Want more Movies with a Plot Twist?
You Like this Movie? Share it!