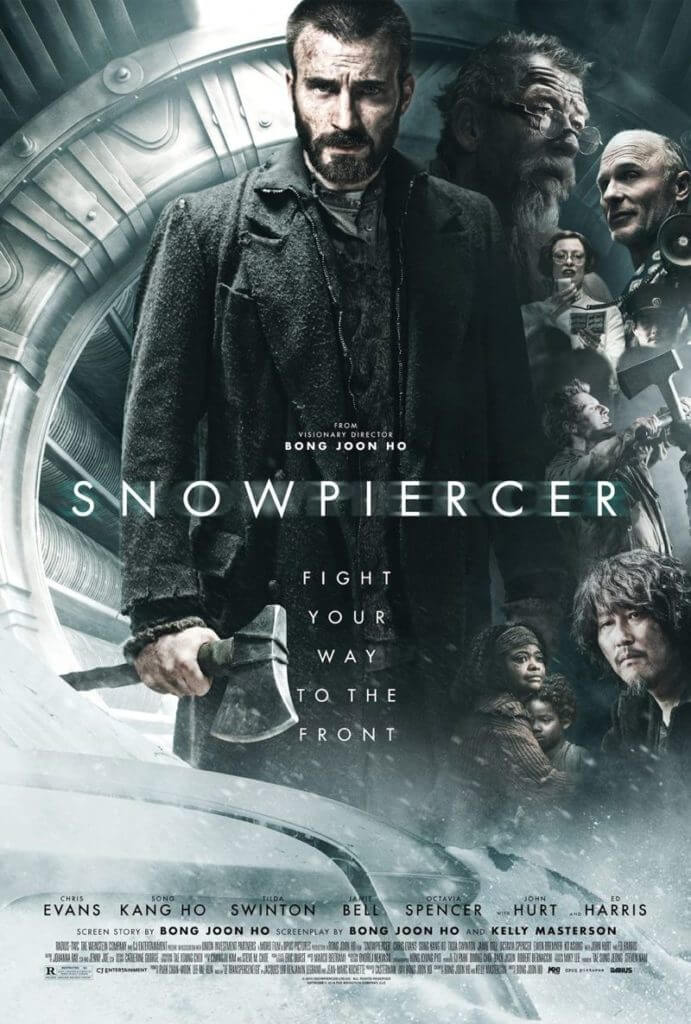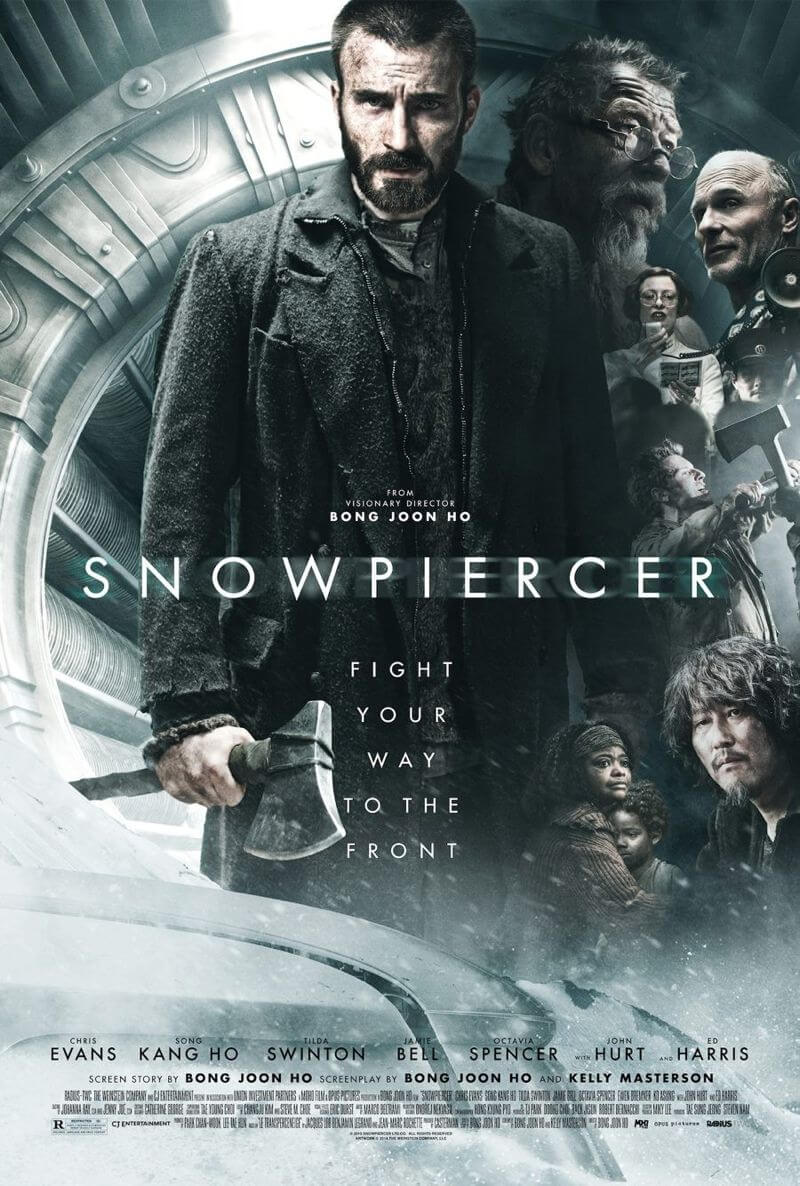 Want more Movies with a Plot Twist?
Snowpiercer (hangul: 설국열차; hanja: 雪國列車; RR: Seolgungnyeolcha) is a 2013 English-language South Korean science fiction action film based on the French graphic novel Le Transperceneige by Jacques Lob, Benjamin Legrand and Jean-Marc Rochette. The film is directed by Bong Joon-ho, and written by Bong and Kelly Masterson. The film marks Bong's English-language debut; approximately 80% of the film was shot in English.
The film stars Chris Evans, Song Kang-ho, Tilda Swinton, Jamie Bell, Octavia Spencer, Go Ah-sung, John Hurt, and Ed Harris. The movie takes place aboard the globe-spanning Snowpiercer train which holds the last remnants of humanity after an attempt at climate engineering in order to stop global warming has unintentionally created a new ice age. Evans stars as Curtis Everett, a member of the lower-class tail section passengers as they lead a revolution against the elite of the front of the train. Filming was done on train car sets mounted on gimbals at Barrandov Studios in Prague to simulate the motion of the train.
Snowpiercer was well-received by critics, and appeared on many film critics' top ten film lists of 2014 following its international release. Praise was primarily directed towards its vision, direction and performances, particularly Evans and Swinton's. Initially planned for a limited-screen showing in the USA, the critical response to the film prompted The Weinstein Company to expand the showing to more theaters and through digital streaming services. Produced at a budget of $40 million, it remains as the most expensive Korean production ever.
source: https://en.wikipedia.org/wiki/Snowpiercer
Click to rate this Movie!
Want more Movies with a Plot Twist?
You Like this Movie? Share it!