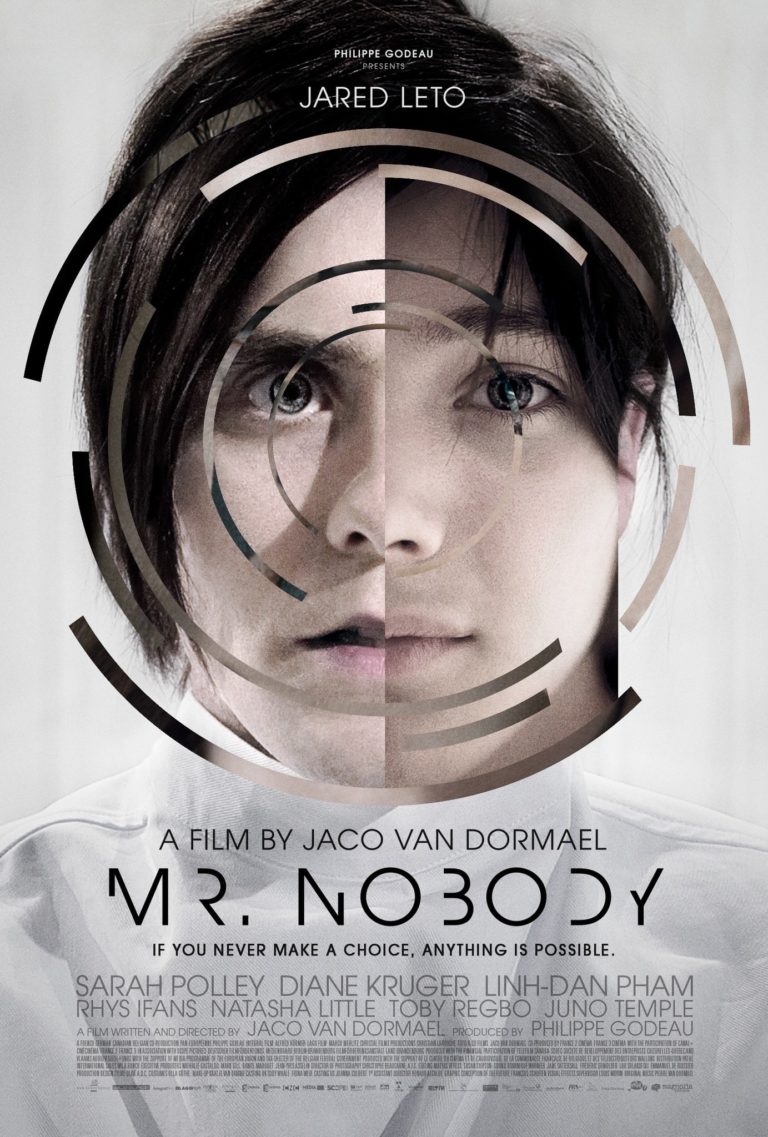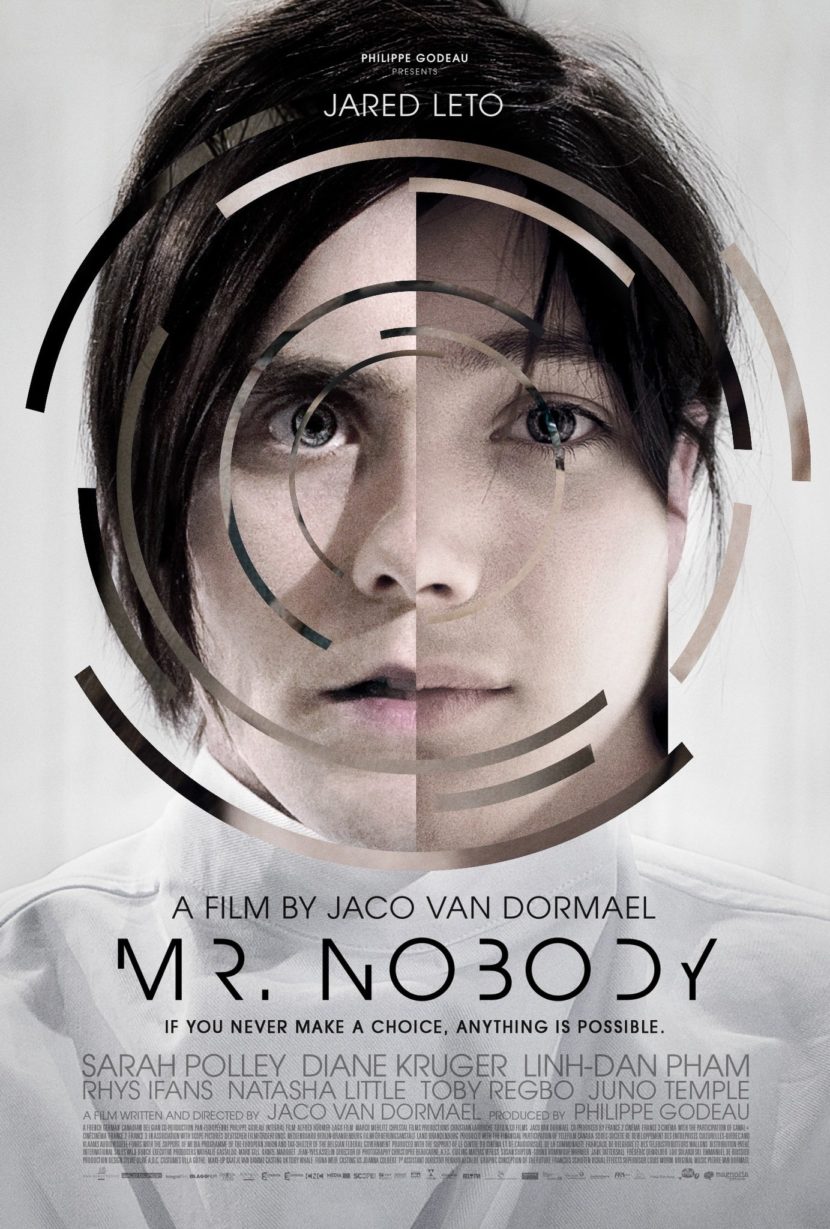 Want more Movies with a Plot Twist?
Mr. Nobody is a 2009 science fiction drama film. It was written and directed by Jaco Van Dormael, produced by Philippe Godeau, and starred Jared Leto, Sarah Polley, Diane Kruger, Linh Dan Pham, Rhys Ifans, Natasha Little, Toby Regbo and Juno Temple. The film tells the life story of Nemo Nobody, a 118-year-old man who is the last mortal on Earth after the human race has achieved quasi-immortality. Nemo, memory fading, refers to his three main loves and to his parents' divorce and subsequent hardships endured at three critical junctions in his life: at age nine, fifteen, and thirty-four. Alternate life paths branching out from each of those critical junctions are examined. The speculative narrative often changes course with the flick of a different possible decision at each of those ages. The film uses nonlinear narrative and the many-worlds interpretation style.
Mr. Nobody had its world premiere at the 66th Venice International Film Festival where it received the Golden Osella and the Biografilm Lancia Award. Critical response was generally strong and the film was nominated for seven Magritte Awards, winning six, including Best Film and Best Director for Van Dormael. The film was mostly funded through European financiers and was released in Belgium on 13 January 2010. Since its original release, Mr. Nobody has become a cult film, noted for its philosophy and cinematography, personal characters and Pierre Van Dormael's soundtrack.
Want more Movies with a Plot Twist?
You Like this Movie? Share it!