Want more Movies Reviews?
'Game Night' is an action comedy film produced by New Line Cinema, Access Entertainment, Davis Entertainment, Aggregate Films, and Dune Entertainment. The film is directed by John Francis Daley and Jonathan Golstein as it features a cast consisting of Jason Bateman, Rachel McAdams, Billy Magnussen, Sharon Horgan, Lamorne Morris, and Kylie Bunbury. Released on 23rd February 2018, 'Game Night' follows the story of a competitive couple consisting of Max and Annie who, in hopes of winning against Max's brother Brooks, take part in a murder mystery competition. Much to everyone's surprise, the harmless game of murder mystery transforms into a real kidnapping-murder scenario in which Brooks is taken as hostage by a terrorist named The Bulgarian. The film revolves around the couple's adventure as they attempt to save Brooks by handing over what seems like a very valuable egg, to the terrorists.
In a year where superhero films have bombarded the box office cinemas, we finally get to witness a comedy film which is really difficult to come by in terms of quality. A cast featuring the likes of Jason Bateman and Rachel McAdams serves as a guarantee that no matter what the genre is, the film is going to be exquisite. The moment 'Game Night' begins, we get to see how both their characters instantly have this natural chemistry, portraying a suburban competitive couple who fell in love competing in different games. It isn't until Max's arrogant and undermining brother shows up which apparently effects Max's ability to reproduce. The real story starts right after Brooks starts with his murder mystery game. Director John Francis, along with script writer Mark Perez, does an absolute brilliant job by making the viewers engage in a story which not only keeps them interested as to what happens next, but also makes sure that the viewers get a chance to laugh out loud helplessly every now and then. One thing's for sure, the director makes sure that the overall story isn't a cliché like most comedies. The movie has a surprising bit of plot twists as every time the viewers believe that it's over, another jaw dropping twist in the tale occurs which.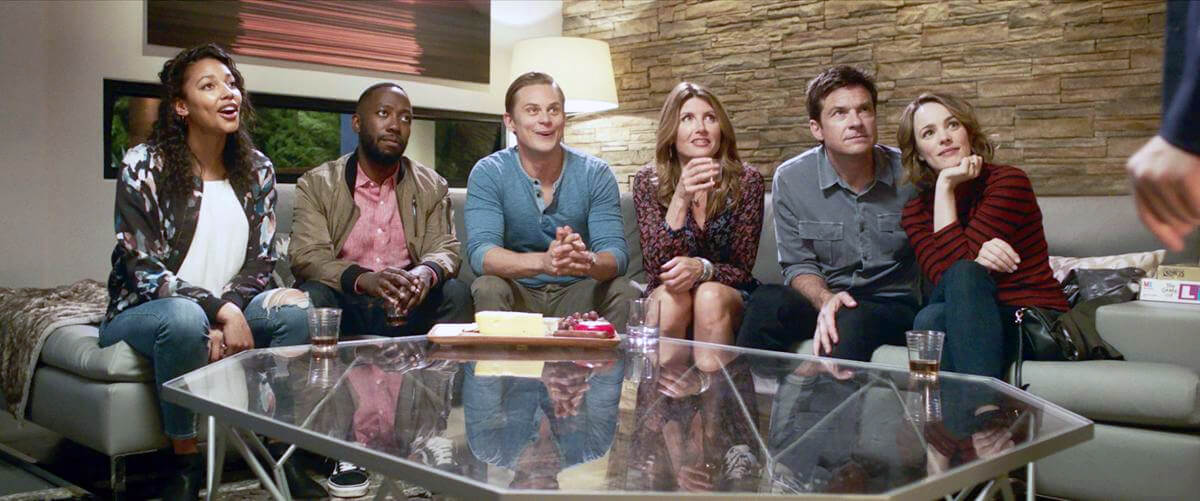 Apart from the action itself, 'Game Night' has another unique factor in relation to the camera angles set throughout most of the film. The filmmakers directly set up cameras in positions which enables transitioning from scene to scene, making the viewers believe that the whole film itself is like a big board game being played by different characters.
Despite the hard work and effort put in by the filmmakers, some viewers have shown concern over a particular scene that occurred in the film. Although most of the jokes were on point and completely harmless, viewers believe that the scene which displays a number of elites hosting fights between different individuals who are termed as "slaves". Fans have a reason to believe that this particular scene was indirectly endorsing slavery in an era where the concept itself has become extinct.
Overall, from the appealing story to the hilarious punchlines, 'Game Night' defines the term, entertainment.
more Info & Trailer -> https://movieswithaplottwist.com/game-night/
4/5


You Like this Movie? Share it!