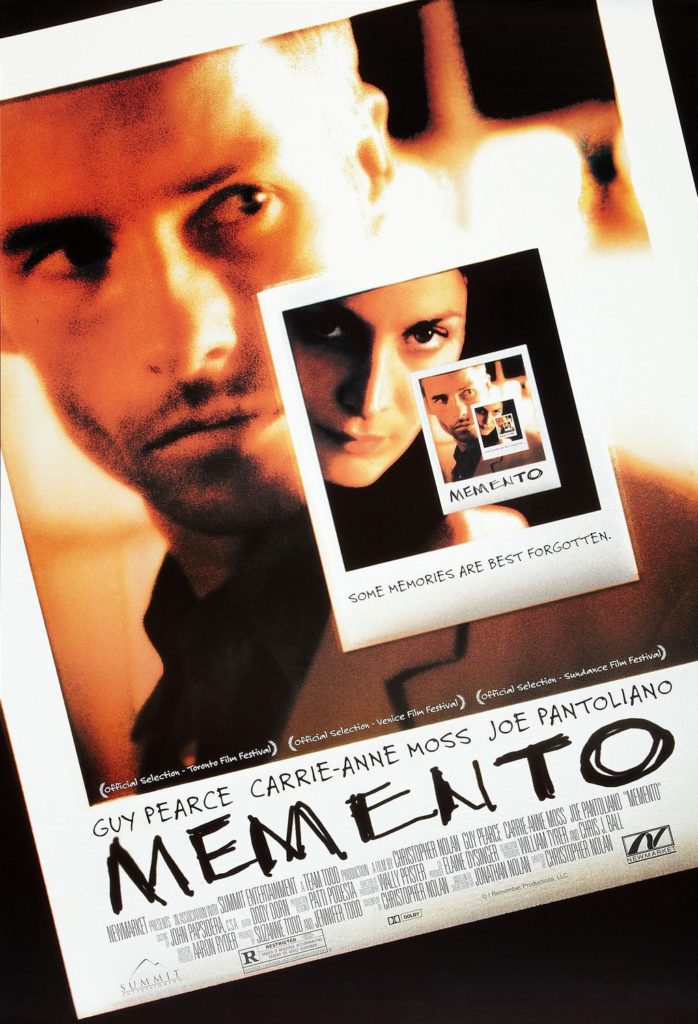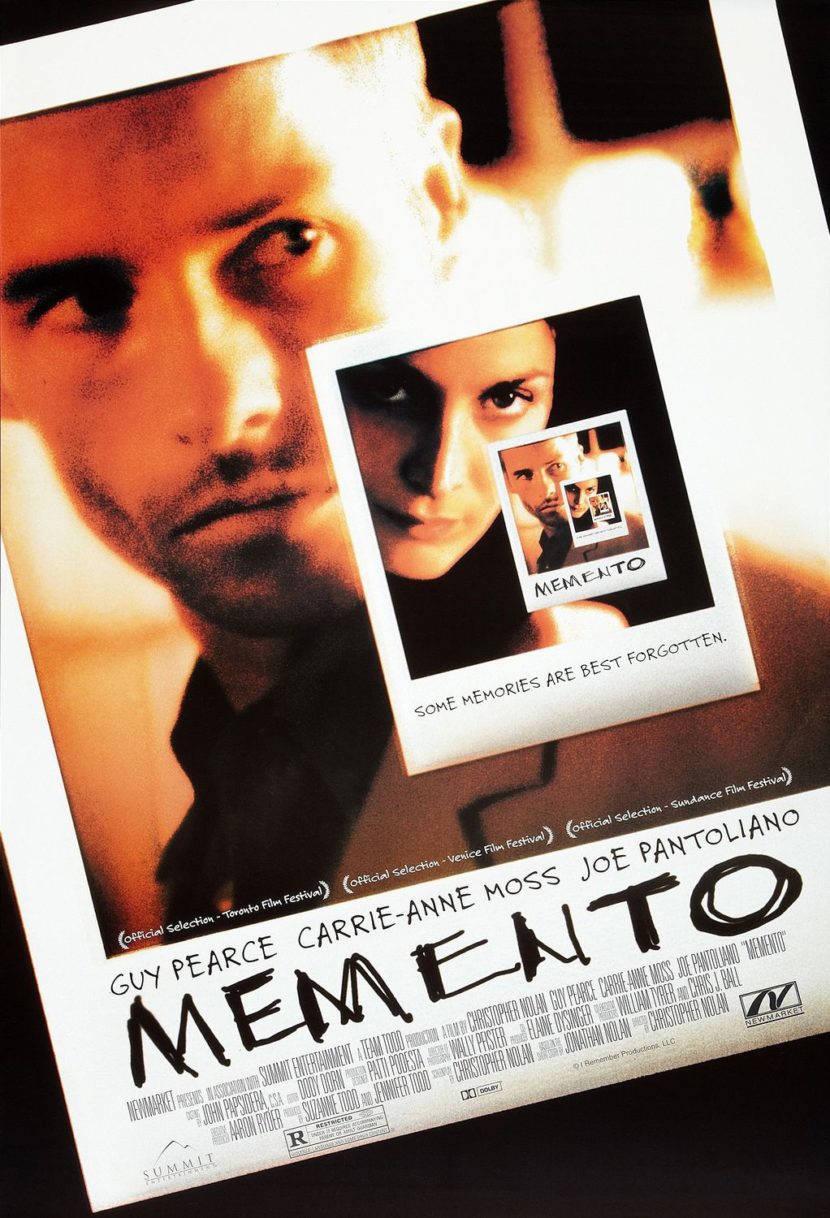 Want more Movies with a Plot Twist?
Memento is a 2000 American neo-noir psychological thriller film directed by Christopher Nolan. The screenplay was written by Nolan based on his younger brother Jonathan Nolan's short story "Memento Mori". It stars Guy Pearce, Carrie-Anne Moss, and Joe Pantoliano. Memento is presented as two different sequences of scenes interspersed during the film: a series in black-and-white that is shown chronologically, and a series of color sequences shown in reverse order (simulating in the audience the mental state of the protagonist, who suffers from anterograde amnesia). The two sequences "meet" at the end of the film, producing one complete and cohesive narrative.
Memento premiered on September 5, 2000, at the Venice International Film Festival and was released in European theaters starting in October 2000. It was acclaimed by critics, who praised its nonlinear narrative structure and motifs of memory, perception, grief, and self-deception. The film was successful at the box office and received numerous accolades, including Academy Award nominations for Best Original Screenplay and Best Film Editing. The film was subsequently ranked one of the best films of its decade by several critics and media outlets.
source: https://en.wikipedia.org/wiki/Memento(film)
Want more Movies with a Plot Twist?