Info:
Name: Kill List
Release date: 2011
IMDB: 6,4/10
Directed by:
Ben Wheatley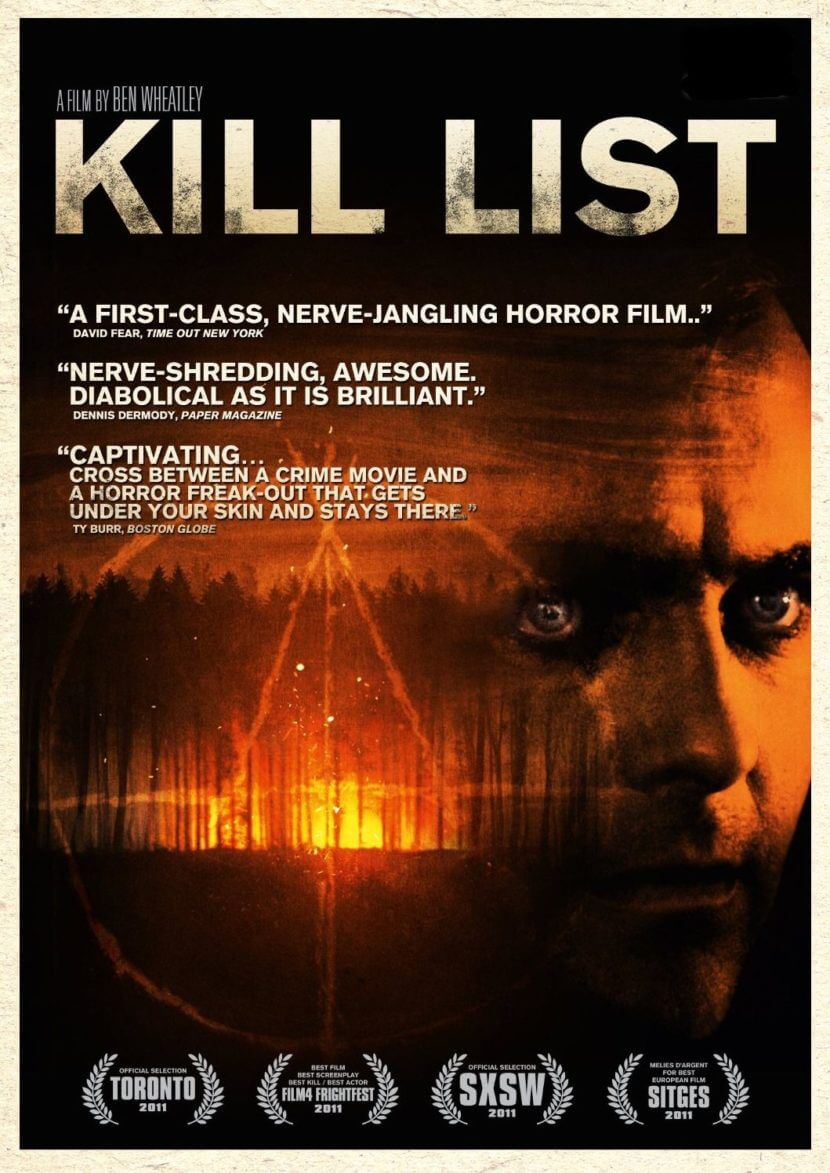 Vote:
Kill List is a 2011 British crime drama psychological horror film directed by Ben Wheatley, co-written and co-edited with Amy Jump, and starring Neil Maskell, MyAnna Buring and Michael Smiley.
When a British soldier returns home from Kiev, he joins an old friend as contract killers. His disturbed past surfaces as he spins out of control during jobs and ominous employers raise the stakes. It was filmed in Sheffield, South Yorkshire in England.
source: wiki
Kill List
Movie Rating: 6.1 out of 10
Genres: Horror, Thriller, Crime
Production Companies: Warp X, Rook Films
Release date: September 02, 2011
Budget: 500000 $
Movie Overview:
Nearly a year after a botched job, a hitman takes a new assignment with the promise of a big payoff for three killings. What starts off as an easy task soon unravels, sending the killer into the heart of darkness.
Tags: 2011, Ben Wheatley, Michael Smiley, MyAnna Buring, Neil Maskell