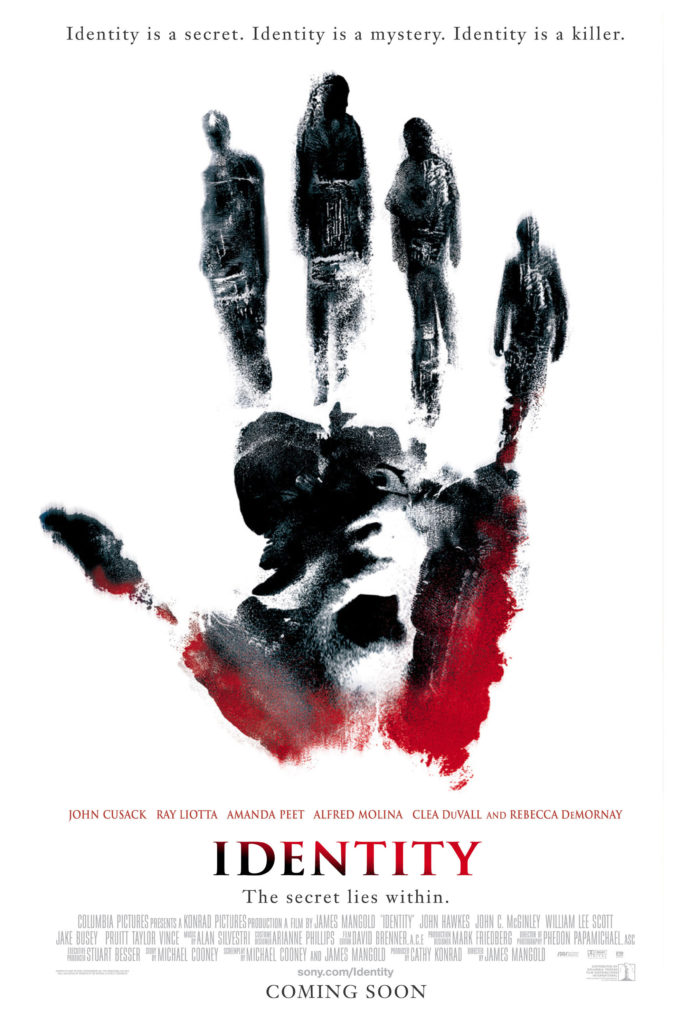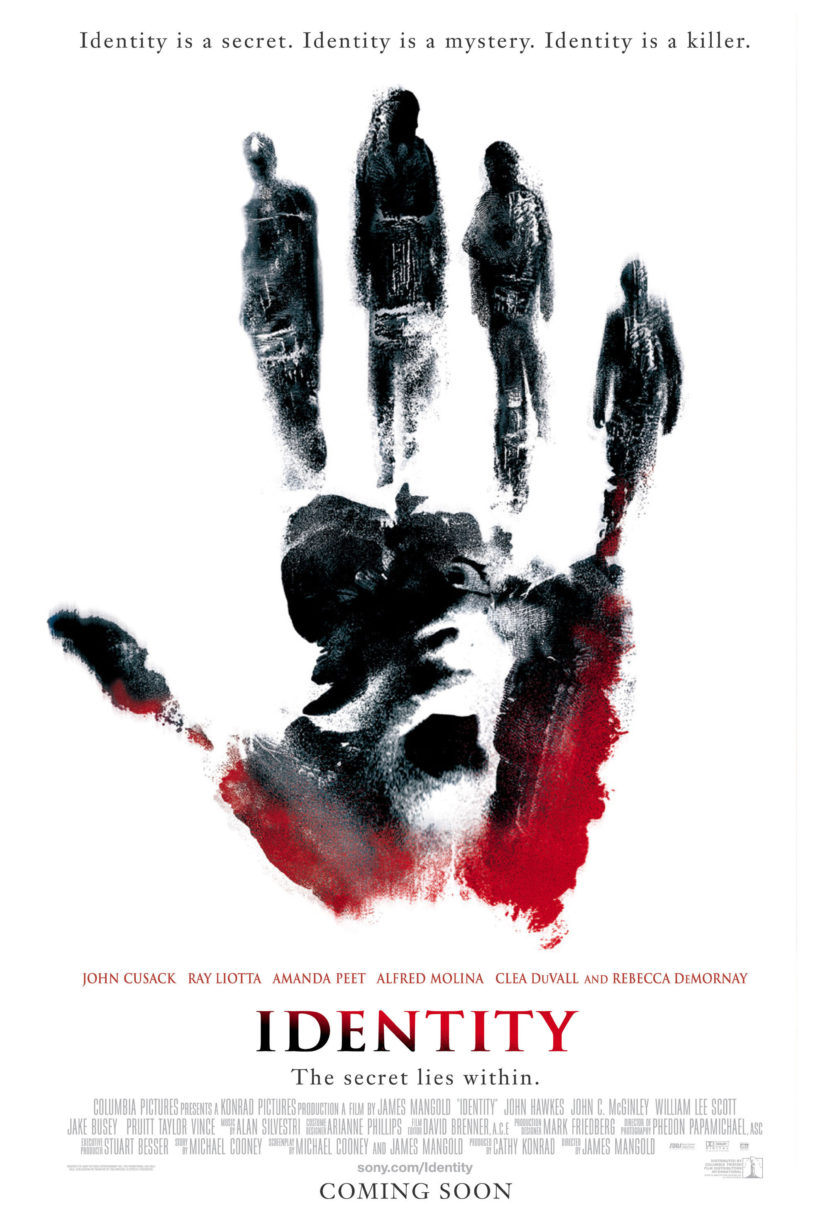 Want more Movies with a Plot Twist?
Identity is a 2003 American mystery psychological thriller film directed by James Mangold from a screenplay written by Michael Cooney. The film stars John Cusack, Ray Liotta, Amanda Peet, Alfred Molina, Clea DuVall and Rebecca De Mornay.
While it is not a direct adaptation of the 1939 Agatha Christie whodunit novel And Then There Were None, which was adapted for feature film in 1945, 1965, 1974, 1987 and 1989, the plot draws from the structure the novel first popularized in which 10 strangers arrive at an isolated location which becomes temporarily cut off from the rest of the world, and are mysteriously killed off one by one. The first several scenes also use a reverse chronology structure.
source: https://en.wikipedia.org/wiki/Identity
Want more Movies with a Plot Twist?