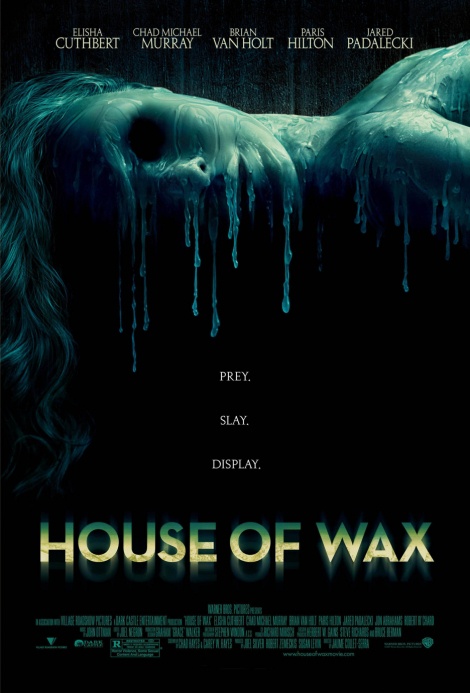 Want more Movies with a Plot Twist?
House of Wax (originally titled Wax House, Baby) is a 2005 American-Australian horror thriller film directed by Jaume Collet-Serra and stars Elisha Cuthbert, Chad Michael Murray, Brian Van Holt, Paris Hilton and Jared Padalecki. It is a remake of the 1953 film of the same name, itself a remake of the 1933 movie Mystery of the Wax Museum. The film premiered at the Tribeca Film Festival and was released in US theaters on May 6, 2005. It grossed $70 million worldwide and has a 25% approval rating at Rotten Tomatoes.
source: https://en.wikipedia.org/wiki/House_of_Wax
Want more Movies with a Plot Twist?