Info:
Name: Final Destination 5
Release date: 2011
Genre:
IMDB: 5,9/10
Directed by: Eric Heisserer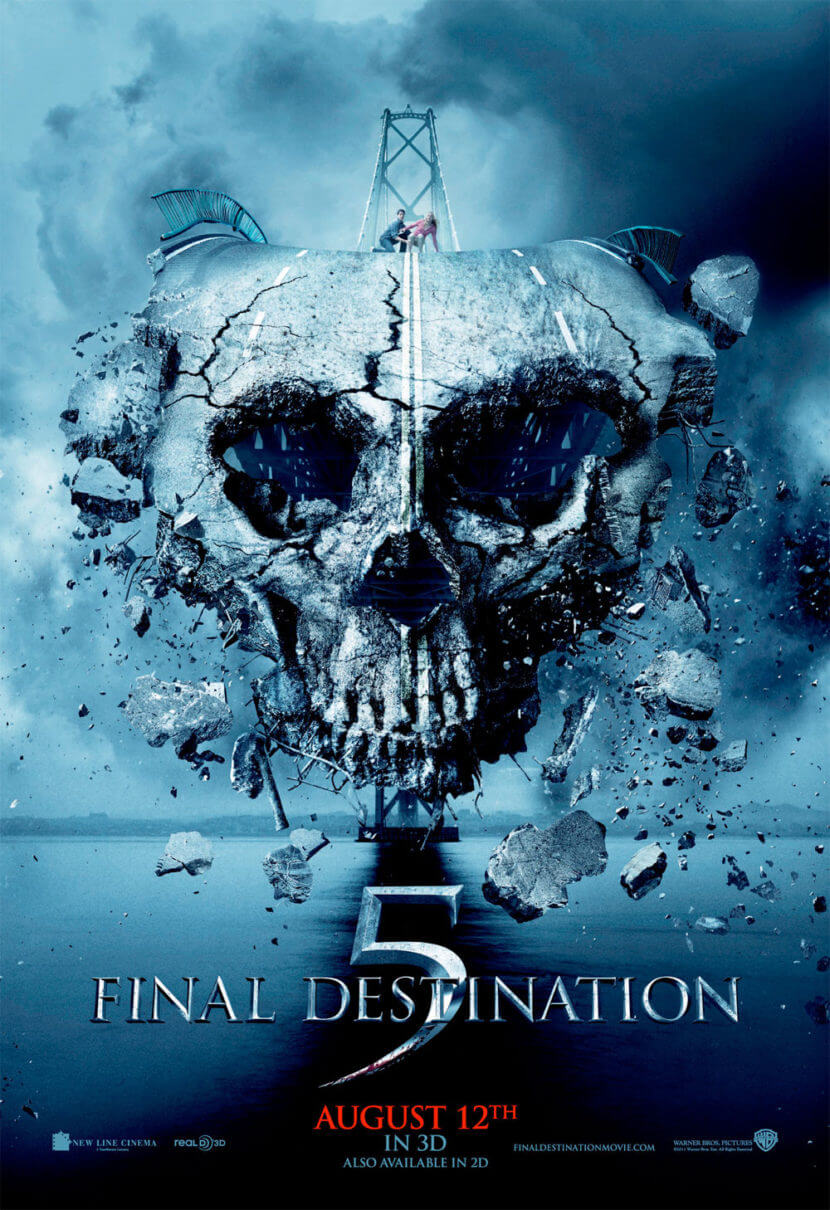 Vote:
Final Destination 5 is a 2011 American 3D supernatural horror film written by Eric Heisserer and directed by Steven Quale. It is the fifth installment of the Final Destination film series. It stars Nicholas D'Agosto, Emma Bell, Miles Fisher, Arlen Escarpeta, David Koechner, and Tony Todd. It was released on August 12, 2011. It received generally positive reviews from critics and made $157 million at the box office.
source: https://en.wikipedia.org/wiki/Final_Destination_5
Tags:
2011
,
Arlen Escarpeta
,
David Koechner
,
Emma Bell
,
Eric Heisserer
,
Miles Fisher
,
Nicholas D'Agosto
,
Tony Todd