Info:
Name: Fight Club
Release date: 1999
Genre:
IMDB: 8,9/10
Directed by:
David Fincher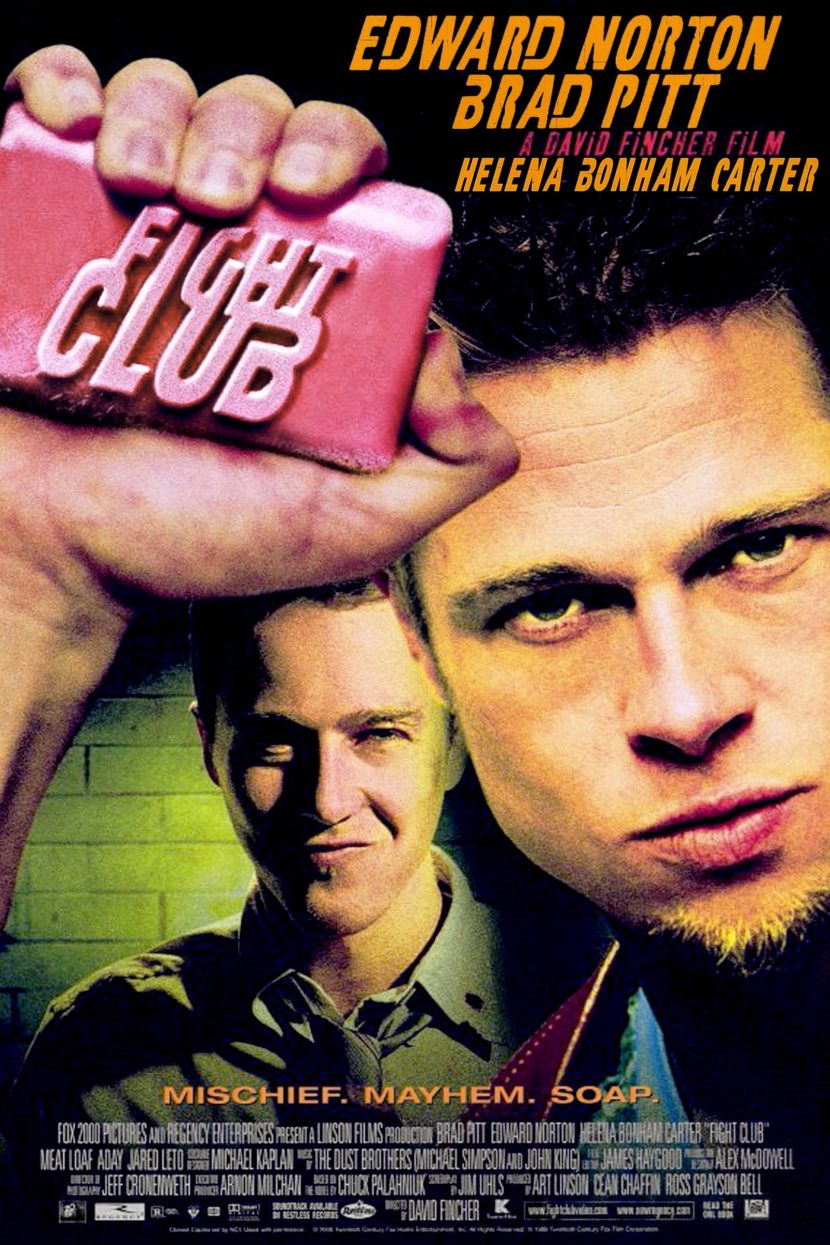 Vote:
Fight Club is a 1999 American dark comedy film based on the 1996 novel of the same name by Chuck Palahniuk. The film was directed by David Fincher, and stars Brad Pitt, Edward Norton and Helena Bonham Carter. Norton plays the unnamed protagonist, an "everyman" who is discontented with his white-collar job. He forms a "fight club" with soap maker Tyler Durden, played by Pitt, and they are joined by men who also want to fight recreationally. The narrator becomes embroiled in a relationship with Durden and a dissolute woman, Marla Singer, played by Bonham Carter.
source: https://en.wikipedia.org/wiki/Fight_Club
Fight Club
Movie Rating: 8.4 out of 10
Tagline: Mischief. Mayhem. Soap.
Genres: Drama
Production Companies: Regency Enterprises, Fox 2000 Pictures, Taurus Film, Atman Entertainment, Knickerbocker Films, 20th Century Fox, The Linson Company
Release date: October 15, 1999
Budget: 63000000 $
Movie Overview:
A ticking-time-bomb insomniac and a slippery soap salesman channel primal male aggression into a shocking new form of therapy. Their concept catches on, with underground "fight clubs" forming in every town, until an eccentric gets in the way and ignites an out-of-control spiral toward oblivion.
Tags: 1999, Brad Pitt, David Fincher, Edward Norton, Helena Bonham Carter, Jared Leto, Meat Loaf