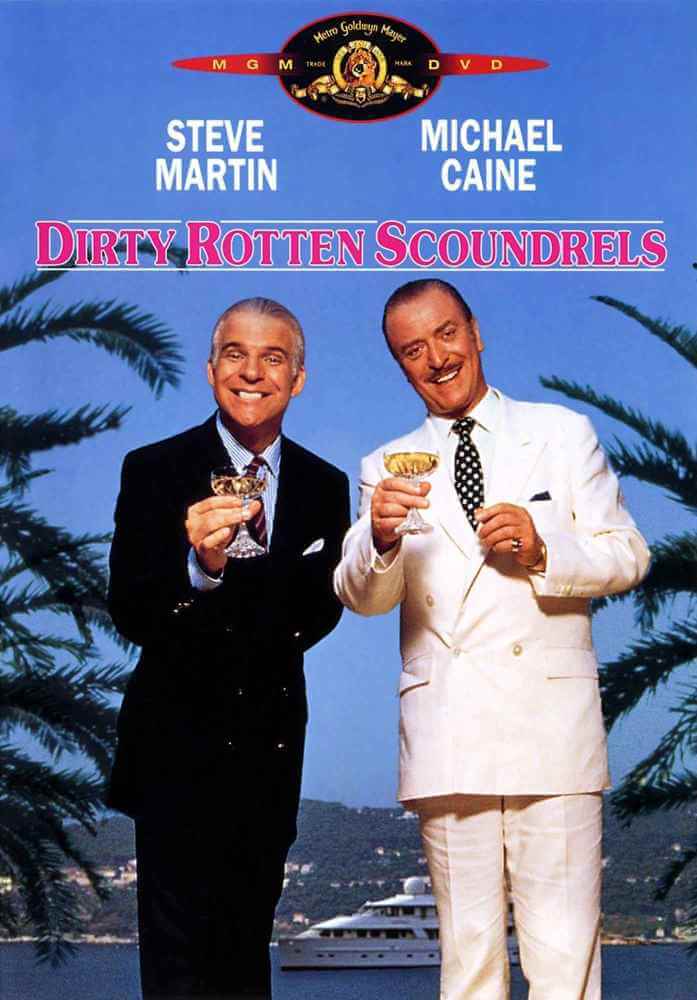 Want more Movies with a Plot Twist?
Dirty Rotten Scoundrels is a 1988 American comedy film directed by Frank Oz and starring Steve Martin, Michael Caine and Glenne Headly. The screenplay was written by Dale Launer, Stanley Shapiro, and Paul Henning. It is a remake of the 1964 Marlon Brando/David Niven film Bedtime Story, also written by Shapiro and Henning, and was later remade in 2019 as The Hustle, starring Anne Hathaway and Rebel Wilson.
The film tells the story of two con men competing to swindle an heiress out of $50,000. Caine plays educated and suave Lawrence Jamieson, who stages elaborate ruses to bilk rich women, while Martin plays his less refined, small-time American rival, Freddy Benson. It takes place on the French Riviera.
source: wiki
Click to rate this Movie!
Want more Movies with a Plot Twist?
You Like this Movie? Share it!