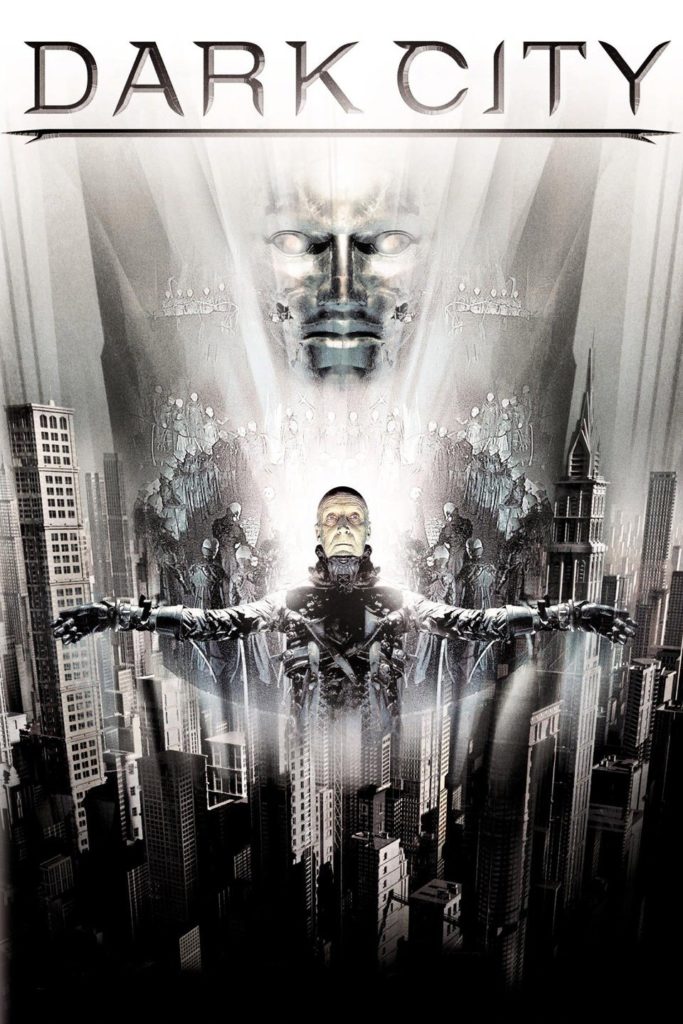 Want more Movies with a Plot Twist?
Dark City is a 1998 American neo-noir science fiction film directed by Alex Proyas. The screenplay was written by Proyas, Lem Dobbs and David S. Goyer. The film stars Rufus Sewell, Kiefer Sutherland, Jennifer Connelly, and William Hurt. Sewell plays John Murdoch, an amnesiac man who finds himself suspected of murder. Murdoch attempts to discover his true identity and clear his name while on the run from the police and a mysterious group known only as the "Strangers".
The majority of the film was shot at Fox Studios Australia. It was jointly produced by New Line Cinema and Mystery Clock Cinema. New Line Cinema and New Line Home Video commercially distributed the theatrical release and home media respectively. The film premiered in the United States on February 27, 1998, and was a box office bomb, but received mainly positive reviews. The film was nominated for Hugo and Saturn Awards, and has become a cult classic. For the theatrical release, the studio was concerned that the audience would not understand the film and asked Proyas to add an explanatory voice-over narration to the introduction. A director's cut was released in 2008, restoring and preserving Proyas's original artistic vision for the film. Some critics have noted its similarities and possible influence on the Matrix series, which came out a year later.
source: https://en.wikipedia.org/wiki/Dark_City
Click to rate this Movie!
Want more Movies with a Plot Twist?
You Like this Movie? Share it!