Info:
Name: Certified Copy
Release date: 2010
Genre:
IMDB: 7,3/10
Directed by:
Abbas Kiarostami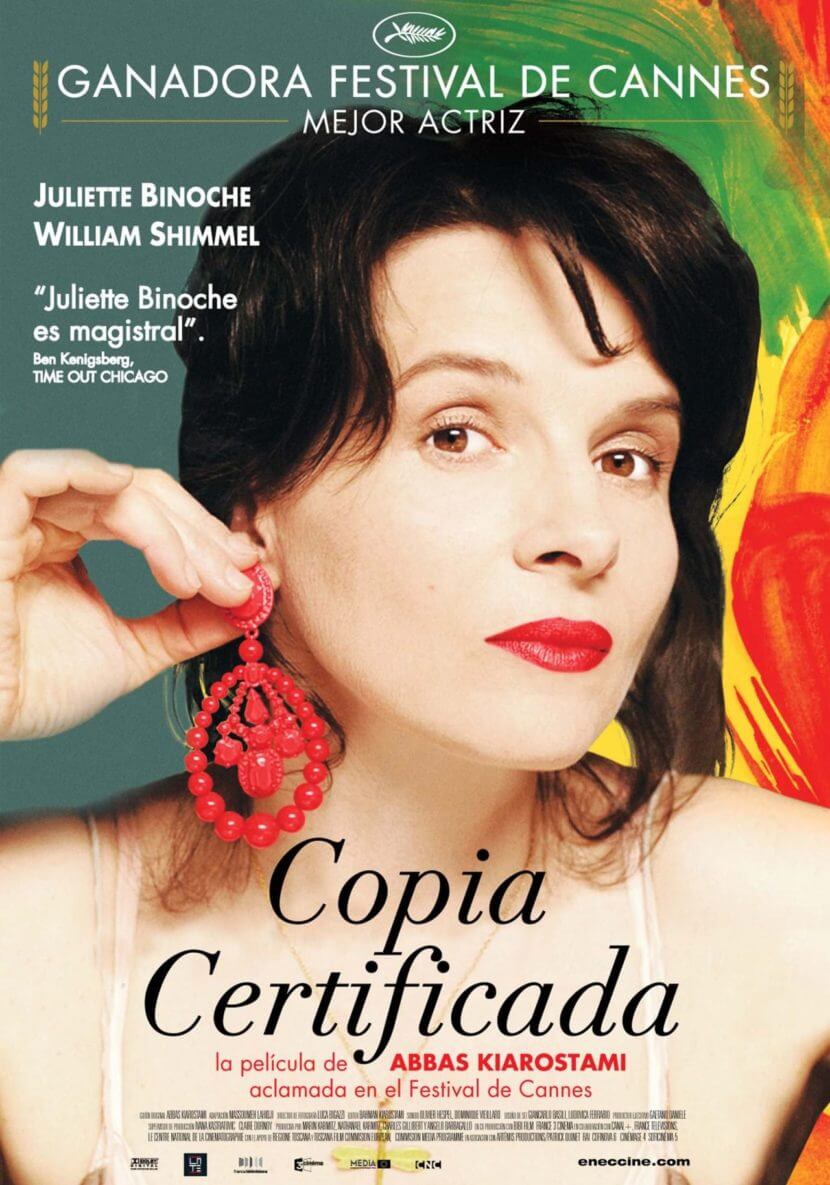 Vote:
Certified Copy (French: Copie conforme, Italian: Copia conforme) is a 2010 art film by Iranian writer and director Abbas Kiarostami, starring Juliette Binoche and the British opera singer William Shimell, in his first film role. The film is set in Tuscany, and focuses on a British writer and a French antiques dealer, whose relationship undergoes an odd transformation over the course of a day. The film was a French-majority production, with co-producers in Italy and Belgium. The dialogue is in French, English and Italian.
The film premiered at the 2010 Cannes Film Festival, where Binoche won the Best Actress Award for her performance.
source: wiki
Certified Copy (Copie conforme)
Movie Rating: 7.2 out of 10
Genres: Drama, Romance
Production Companies: MK2 Productions, BiBi Film, The Antria Group (TAG)
Release date: May 18, 2010

Movie Overview:
In Tuscany to promote his latest book, a middle-aged English writer meets a French woman who leads him to the village of Lucignano.
Tags: Abbas Kiarostami, Juliette Binoche, William Shimell