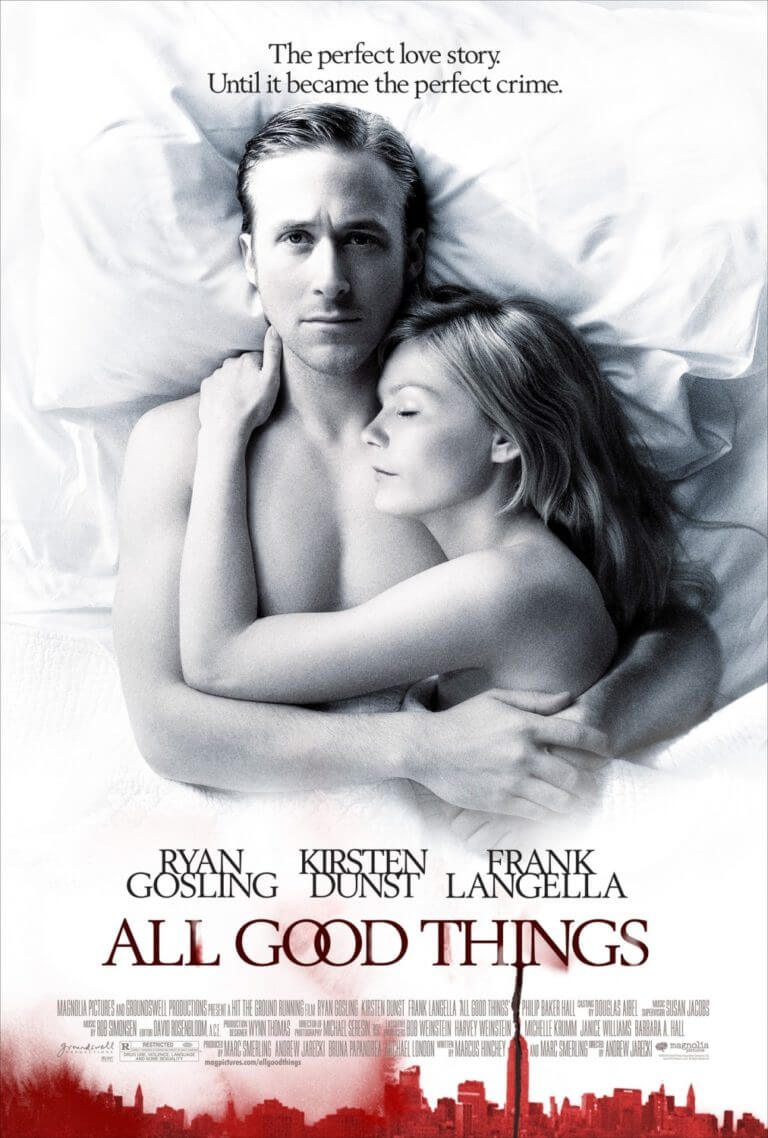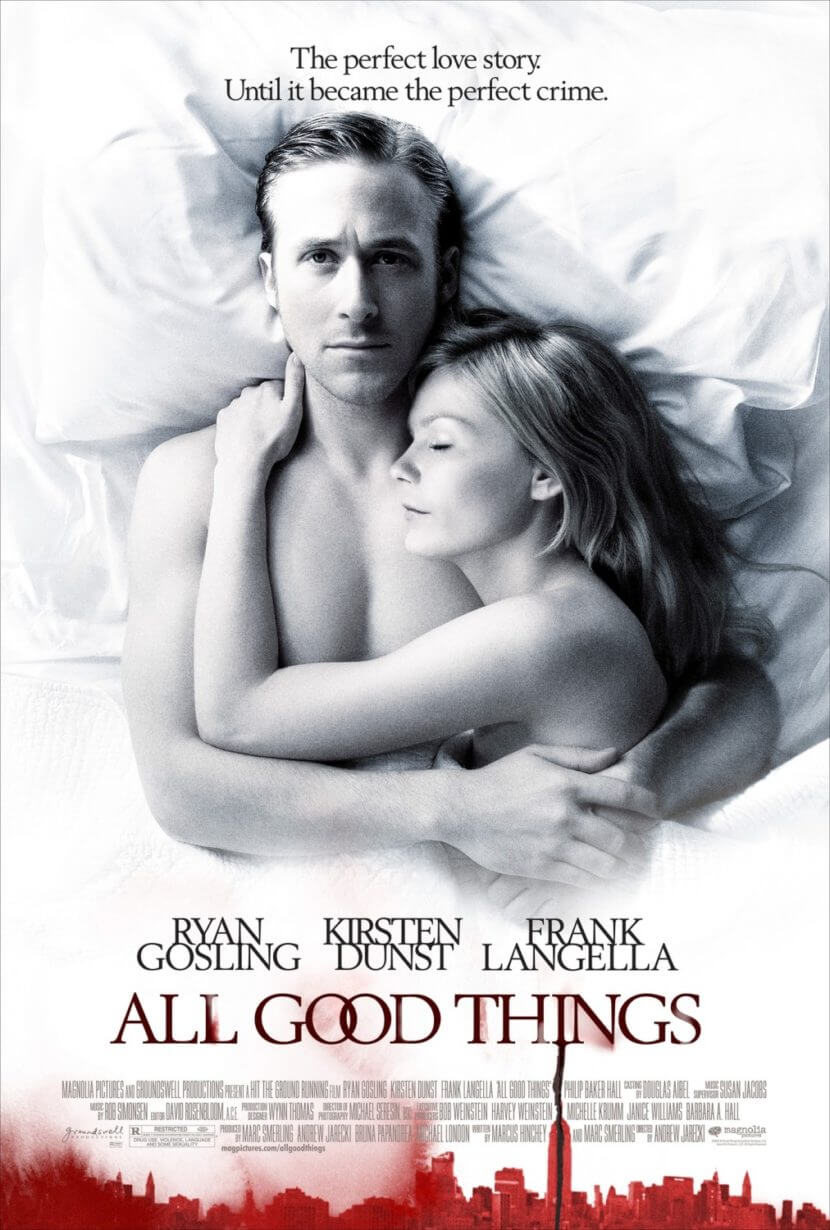 Want more Movies with a Plot Twist?
All Good Things is a 2010 American mystery/crime romantic drama film directed by Andrew Jarecki starring Ryan Gosling and Kirsten Dunst. Inspired by the life of accused murderer Robert Durst, the film chronicles the life of the wealthy son of a New York real estate tycoon, and a series of murders linked to him, as well as his volatile relationship with his wife and her subsequent unsolved disappearance.
All Good Things was filmed between April and July 2008 in Connecticut and New York. Originally scheduled for a July 24, 2009, release, the film ultimately received a limited release in December 3, 2010.
The real-life Robert Durst professed admiration for All Good Things and offered to be interviewed, having not previously cooperated with journalistic media. Durst would ultimately sit with Jarecki for more than 20 hours over a multi-year period, resulting in the six-part documentary miniseries, The Jinx: The Life and Deaths of Robert Durst, shown on HBO in March 2015.
source: wiki
Want more Movies with a Plot Twist?
You Like this Movie? Share it!