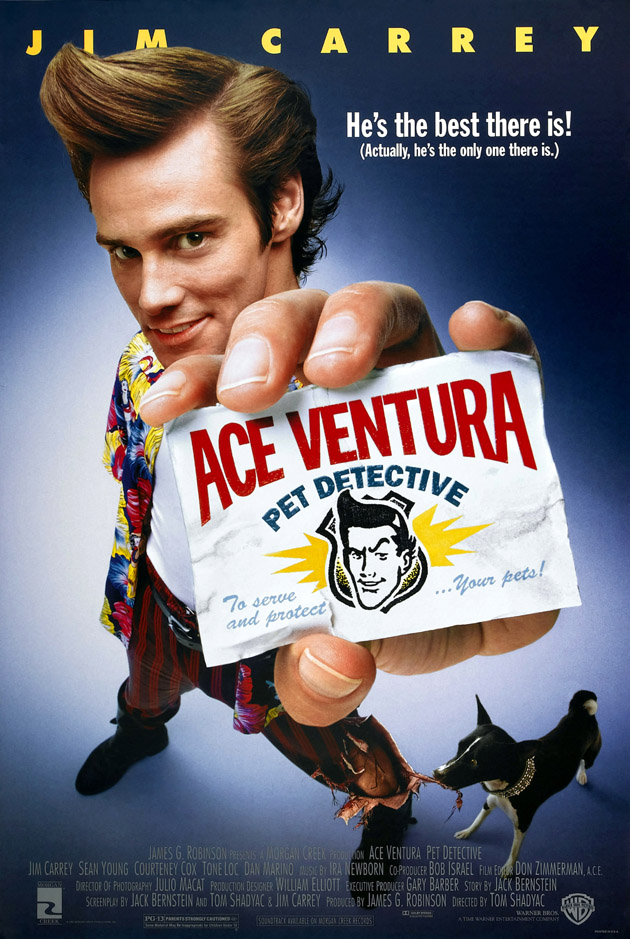 Want more Movies with a Plot Twist?
Ace Ventura: Pet Detective (or simply Ace Ventura, or also simply Pet Detective) is a 1994 American comedy detective film directed by Tom Shadyac, and co-written by and starring Jim Carrey. It was developed by the film's original writer, Jack Bernstein, and co-producer, Bob Israel, for almost six years. The film co-stars Courteney Cox, Tone Lōc, Sean Young and former Miami Dolphins quarterback Dan Marino. In the film, Carrey plays Ace Ventura, an animal detective who is tasked with finding the Miami Dolphins' mascot that was abducted.
Despite receiving mixed reviews from critics, Ace Ventura: Pet Detective was a box office success, grossing $107 million worldwide from a $15 million budget. It spawned a sequel, Ace Ventura: When Nature Calls, a direct-to-video spin-off Ace Ventura, Jr.: Pet Detective, and an animated series which lasted three seasons. In addition to launching Carrey into stardom, the film has a large cult following.
source: https://en.wikipedia.org/wiki/Ace_Ventura:_Pet_Detective
Click to rate this Movie!
Want more Movies with a Plot Twist?
You Like this Movie? Share it!